See The Best Of Chapel Hill On Your HEELS
The 16th Annual Tar Heel 10 Miler is designed to celebrate YOU and showcase downtown Chapel Hill, the UNC campus and the surrounding historic neighborhoods. The Tar Heel 10 Miler is a true Carolina tradition with thousands of UNC alumni crossing the finish line each year.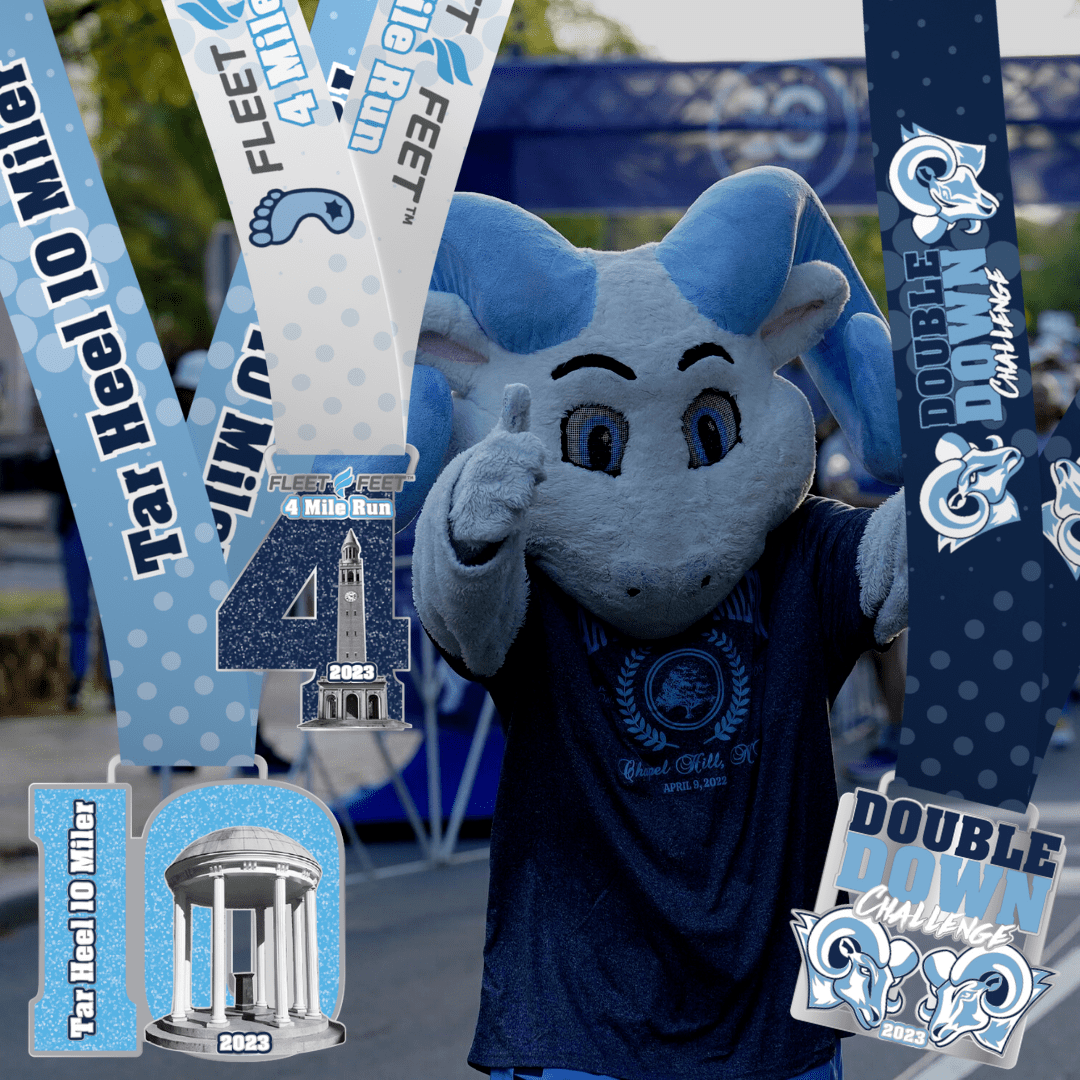 It's all about the BLING
Score either the Tar Heel 10 Miler or Fleet Feet 4 Miler Finisher Medal on race day.
Double down and run both and score the double down medal too!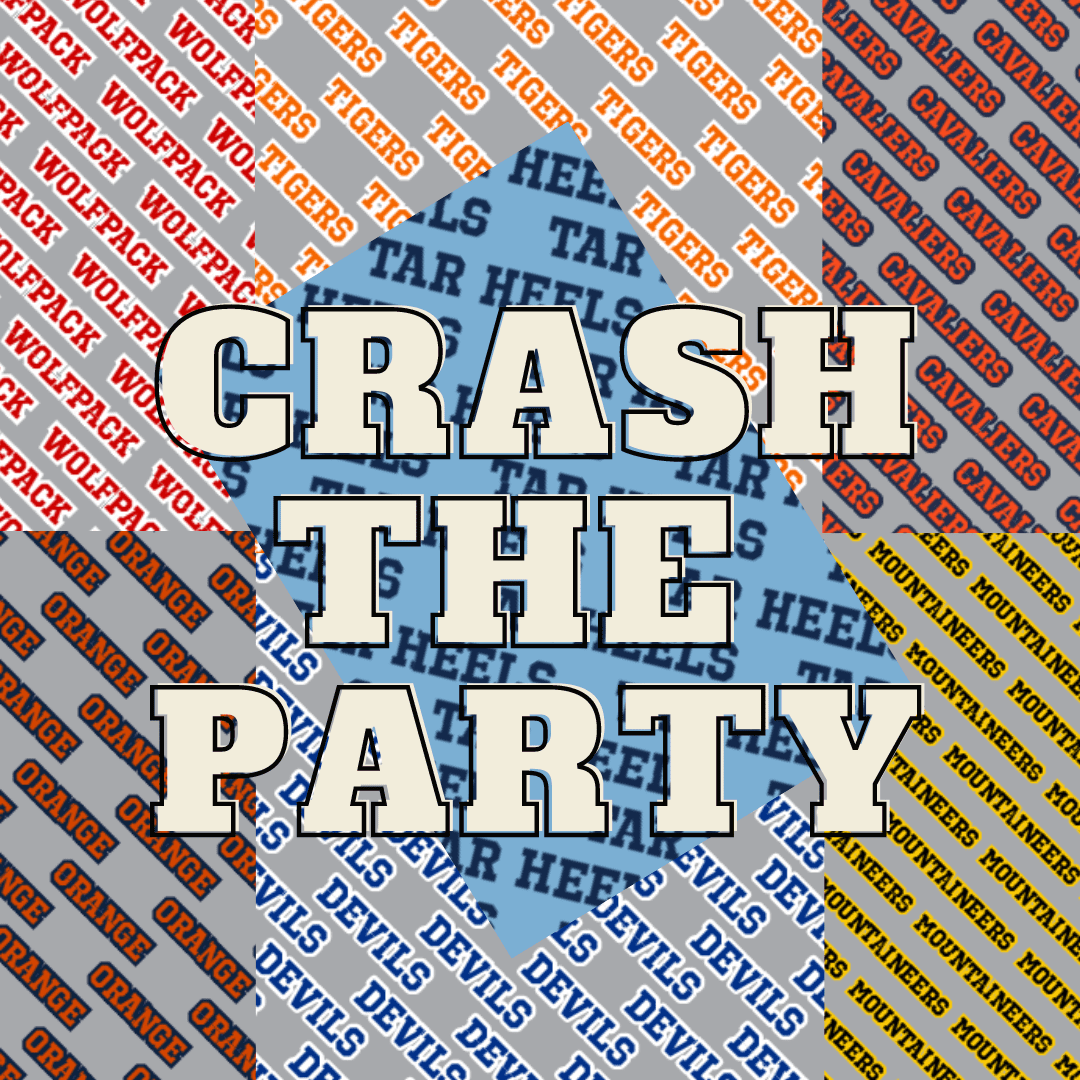 Not a Fan of UNC?
Come Crash The Party!
Not a fan of Carolina Blue? Want to sport your school pride on Tar Heel turf? Then, come "Crash The Party" and defeat the HEELS one mile at a time! Don't miss out on the chance to show your school spirit on rival soil!
Runner Testimonials
"This is absolutely my favorite race in the state. Perfect running weather. The beautiful flowers, azaleas. Wonderful volunteers. It's a very difficult course but the amount of people running and positive environment make it so much fun!"
– Marcus H.
"What could be finer than running down the middle of Franklin Street on a beautiful Spring morning?"
– Allen B.
"The race course featured a diverse showcase of all of Chapel Hill and the University campus. It provided a fun challenge with Laurel Hill at the end, something I'm looking forward to conquering again at next year's event!"
– Maya W.