About the Race
Hark the Sound! The 2021 Tar Heel 10 Miler & 4 Mile Run has gone virtual! Don't worry we're still the same race you know and love. This year join us in the Classic Tar Heel 10 Miler or 4 Mile Virtual Race. Or, take on the new Tar Heel Tug of War Team Challenge to compete in a game like no other to win FREE race entries, an Autographed Mack Brown Football and many more prizes, all while raising money for the University of Chapel Hill.
Next Race Starts In...
Sign up for race day details and stay informed.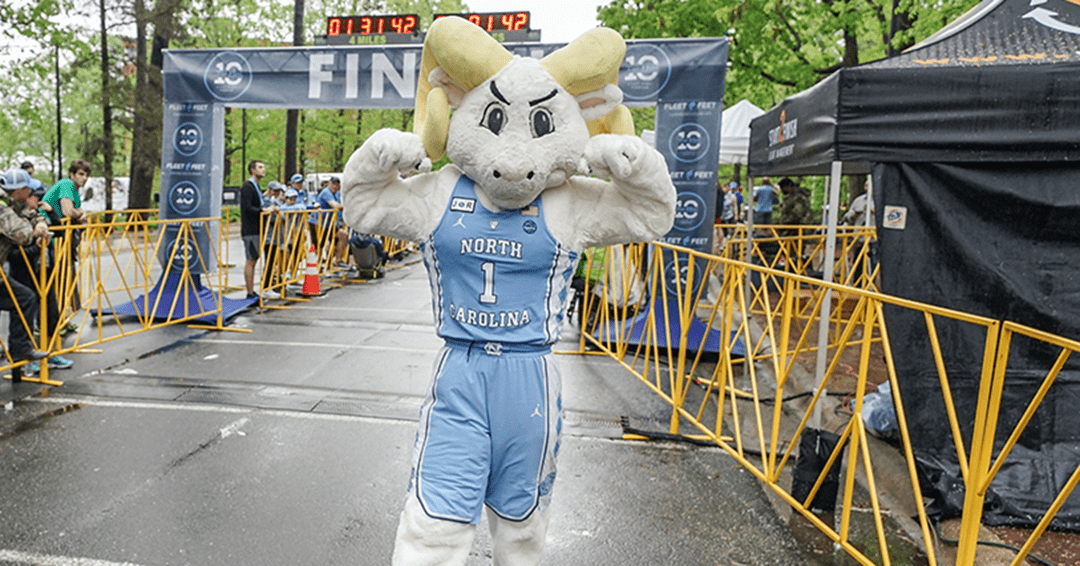 Classic Virtual Race
With the Classic Virtual Race you'll take on the 2021 Tar Heel 10 Miler or 4 Mile Run to get active and show off your Tar Heel Pride. Did we mention there's also no early wake up call? You can run anytime between April 16th – 25th – that's just over one week to get through the virtual miles. Sounds like a runners paradise if you ask us…
Tar Heel Tug of War
The Tar Heel Tug of War Team Challenge is not a normal tug of war game. For starters there's no rope. In this virtual competition you'll have 10 days to log your miles, collectively earn points, score some epic swag and compete to win the GRAND PRIZE, including:
Tar Heel Cash Bag for your university fund of choice,
10 FREE RACE entries into the 2022 Tar Heel 10 Miler
FREE Capstone racing for the entire year of 2022 for the Team Captain
Autographed Mack Brown Football
A $500 Diamonds Direct Gift Card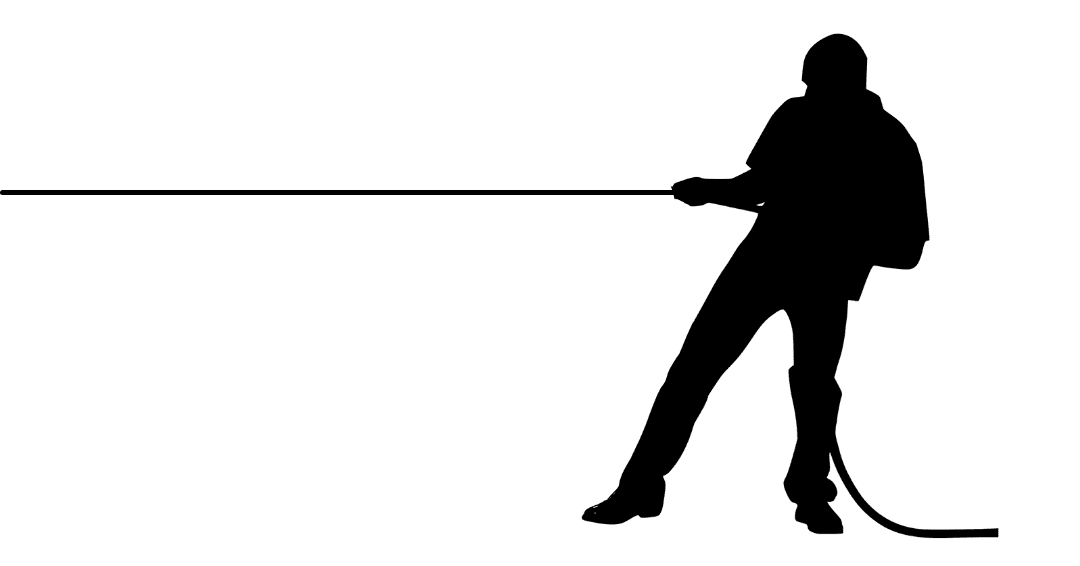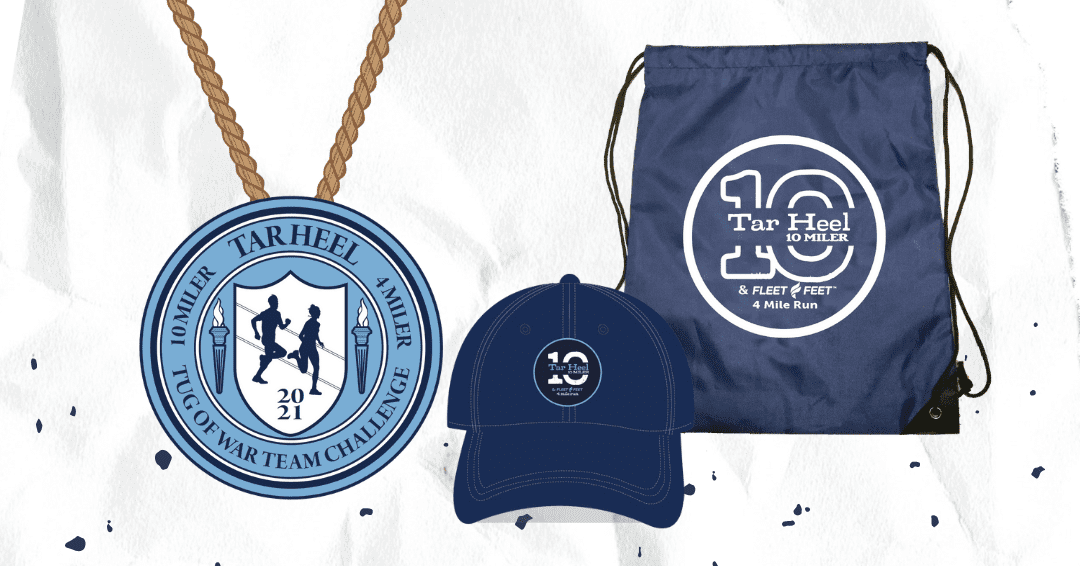 Enhance Your Virtual Experience!
Commemorate your experience with the stylish Virtual Tar Heel Swag Bag. For only $15 you'll receive a hat, finisher medal and a cinch bag to remember your experience.
Enhance your experience even more and have your swag shipped to your door for just $10.  Any runners that do not pay for shipping will need to pick-up their swag during our dedicated Swag Pick-Up times the weekend of April 23rd. More details will be available soon.
About the Race
Hark the Sound! The 13th Annual Tar Heel 10 Miler is designed to celebrate YOU and showcase downtown Chapel Hill, the UNC campus and the surrounding historic neighborhoods. The Tar Heel 10 Miler is a true Carolina tradition with thousands of UNC alumni crossing the finish line each year.
Not a Fan of UNC?
Come Crash The Party!
Not a fan of Carolina Blue? Want to sport your school pride on TarHeel turf? Then, come "Crash The Party" and defeat the HEELS one mile at a time! The top three schools that have the most registrations in opposition of UNC will receive a specially designed shirt showcasing their school. Hurry the winners will be announced soon!