About the Race
Hark the Sound! The 15th Annual Tar Heel 10 Miler is designed to celebrate YOU and showcase downtown Chapel Hill, the UNC campus and the surrounding historic neighborhoods. The Tar Heel 10 Miler is a true Carolina tradition with thousands of UNC alumni crossing the finish line each year.
Next Race Starts In...
Sign up for race day details and stay informed.
Runner Testimonials
"This is absolutely my favorite race in the state. Perfect running weather. The beautiful flowers, azaleas. Wonderful volunteers. It's a very difficult course but the amount of people running and positive environment make it so much fun!"
– Marcus H.
"What could be finer than running down the middle of Franklin Street on a beautiful Spring morning?"
– Allen B.
"The race course featured a diverse showcase of all of Chapel Hill and the University campus. It provided a fun challenge with Laurel Hill at the end, something I'm looking forward to conquering again at next year's event!"
– Maya W.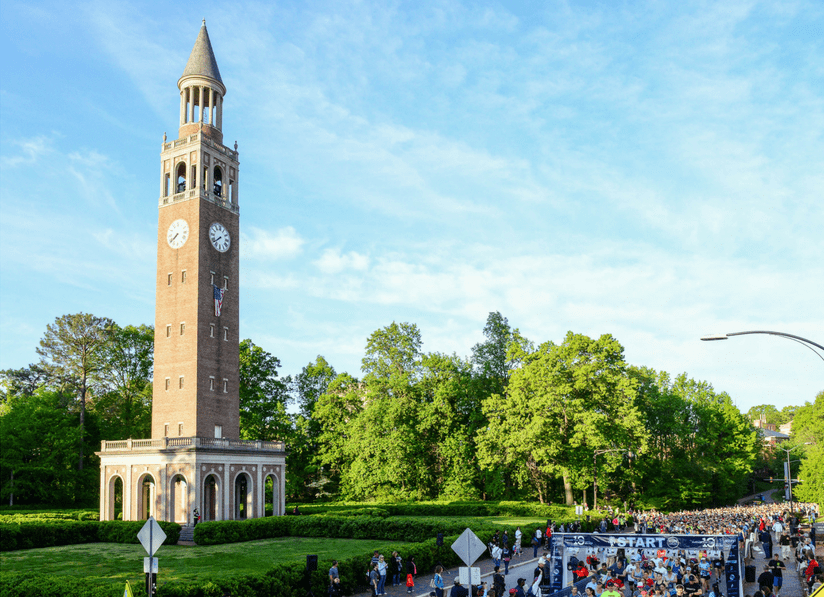 Explore Chapel Hill
Chapel Hill is more than just a world renowned college town. Are you looking for somewhere to refuel after you "Double Down?" Maybe a local craft brew is more your speed?
Or perhaps you're looking to explore the growing arts scene in nearby Durham, or for a sampling of the night life in North Carolina's capital city Raleigh, just a short drive away? Click below to see what Chapel Hill and the Triangle has to offer.
Not a Fan of UNC?
Come Crash The Party!
Not a fan of Carolina Blue? Want to sport your school pride on TarHeel turf? Then, come "Crash The Party" and defeat the HEELS one mile at a time! The top three schools that have the most registrations in opposition of UNC will receive a specially designed shirt showcasing their school. Hurry the winners will be announced soon!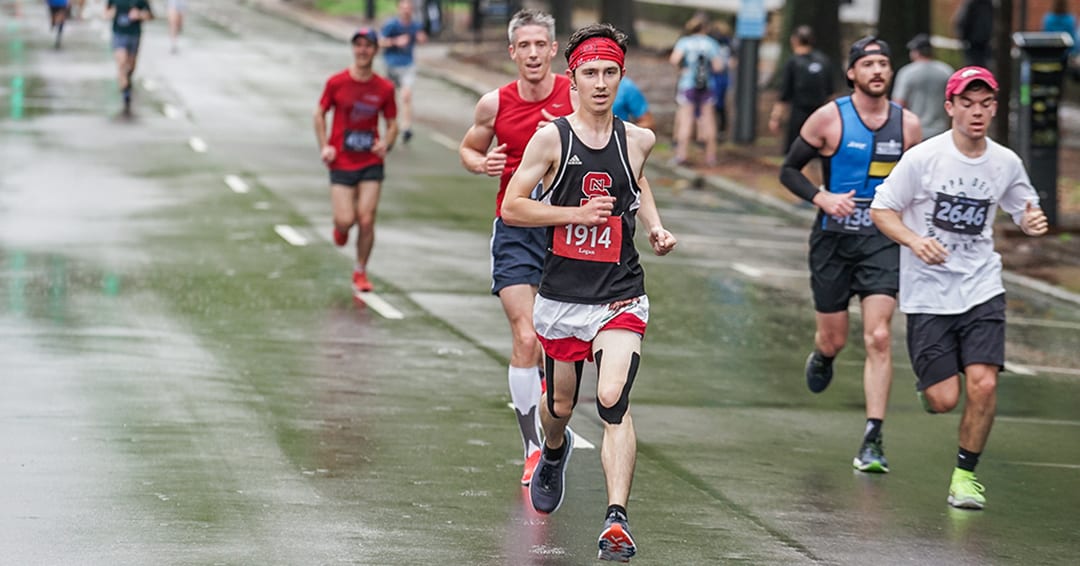 Thanks to Our 2022 Sponsors!