From the gourmet Southern flavors of the Four-Diamond 1895 Grille to the casual atmosphere of the Ryder Cup Lounge, dining options at Pinehurst include something for every taste. With impeccable service and a staff of more than 100 culinarians ready to create the entrée of your dreams, be prepared to overindulge – and enjoy.
For reservations and dining information, call (855) 235-8507.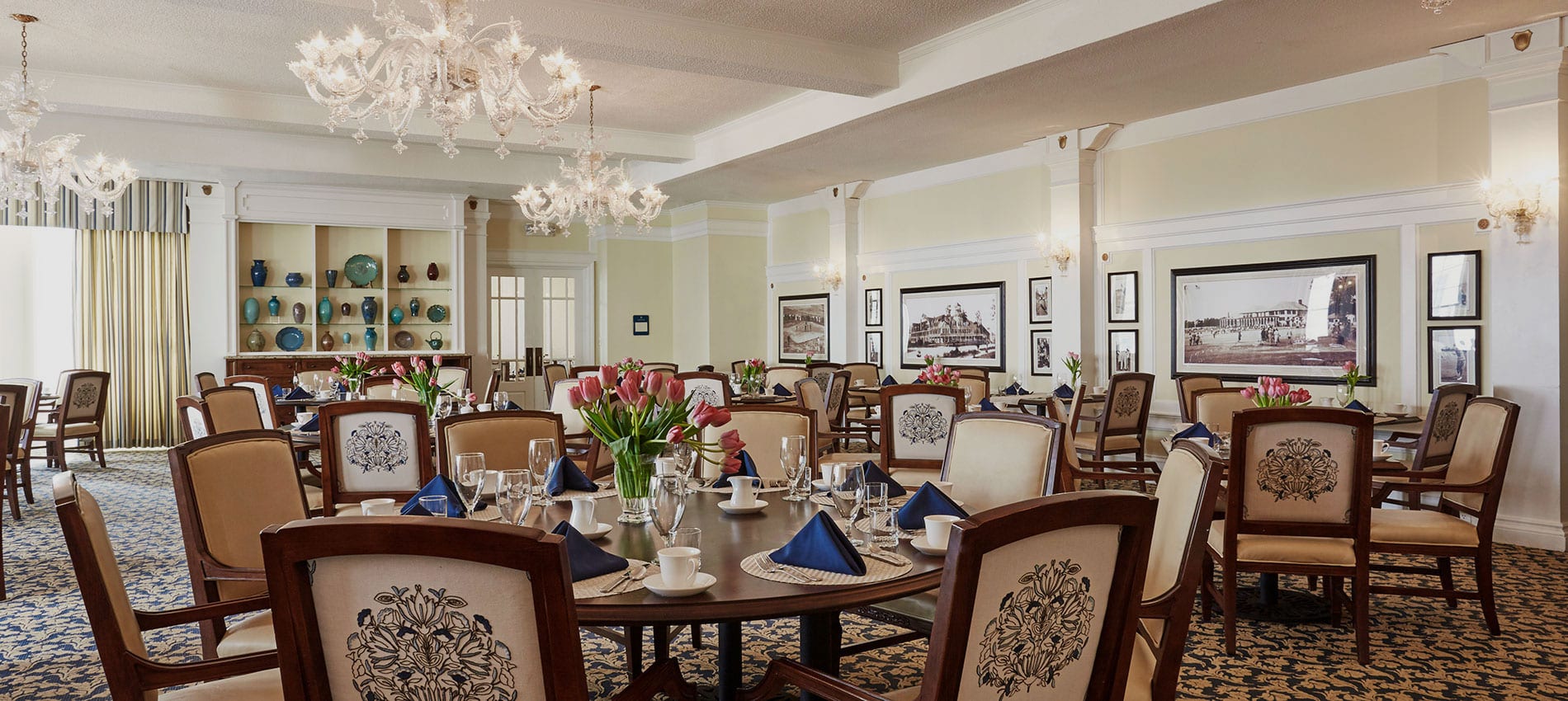 Step back in time in our most expansive dining room, offering breakfast and dinner daily. Executive Chef Thierry Debailleul's amazing menu features hand-selected aged beef and signature dry seasoning rub for our steaks and chops. Menus change seasonally, invoking the fresh flavors of the area and our local farmers' picks.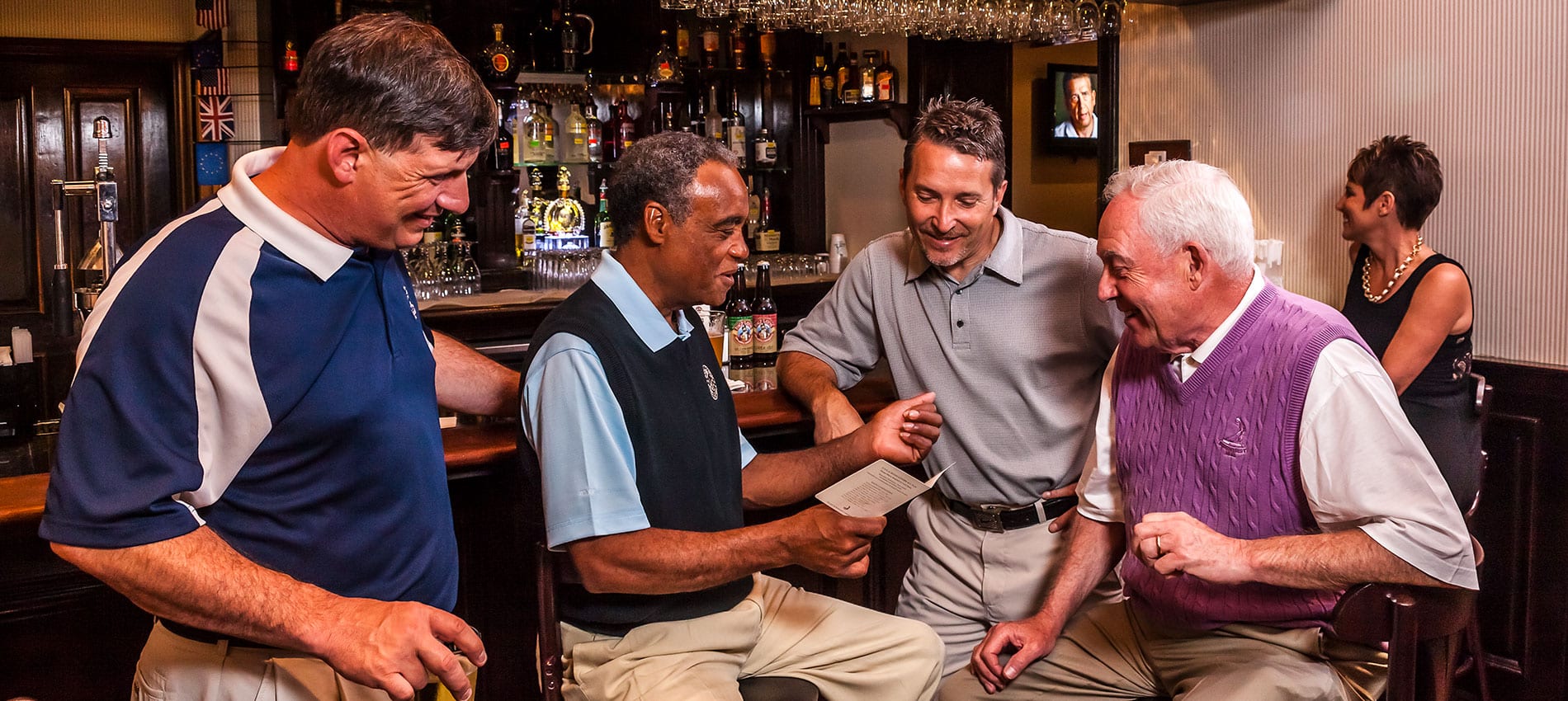 Named for the 1951 Ryder Cup held at Pinehurst, this casual restaurant and bar surrounds you with history. Located in the Carolina Hotel, The Ryder Cup's unique menu includes classic American fare with a twist. From the unforgettable Deconstructed Nachos to the Shrimp 'N Grits, the Ryder Cup offers something for every appetite. Enjoy golf or other sports action on our large screen televisions or relax after a long day with one of our signature cocktails on the Veranda. Serving lunch and dinner daily.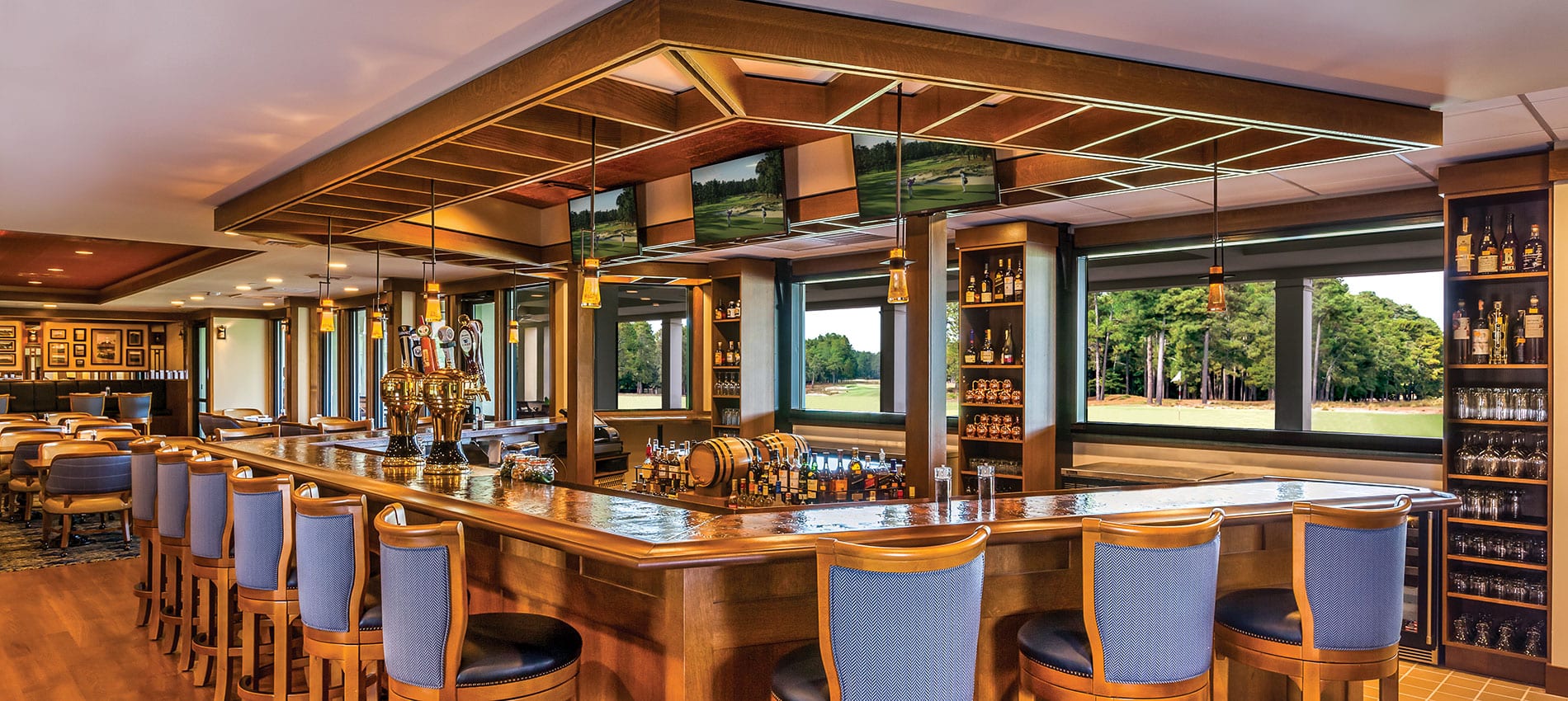 Overlooking the historic 18th hole of Pinehurst No. 2, The Deuce features indoor and outdoor dining in a relaxed setting. Some might call it the best 19th hole in golf and the perfect place to end your round. Voted the "Best New Restaurant in Golf" by Golf Inc Magazine, The Deuce serves lunch until 3 p.m. and small bites through dusk. The bar features a variety of creative cocktails and nearly a dozen craft beers on tap, including North Carolina microbrews.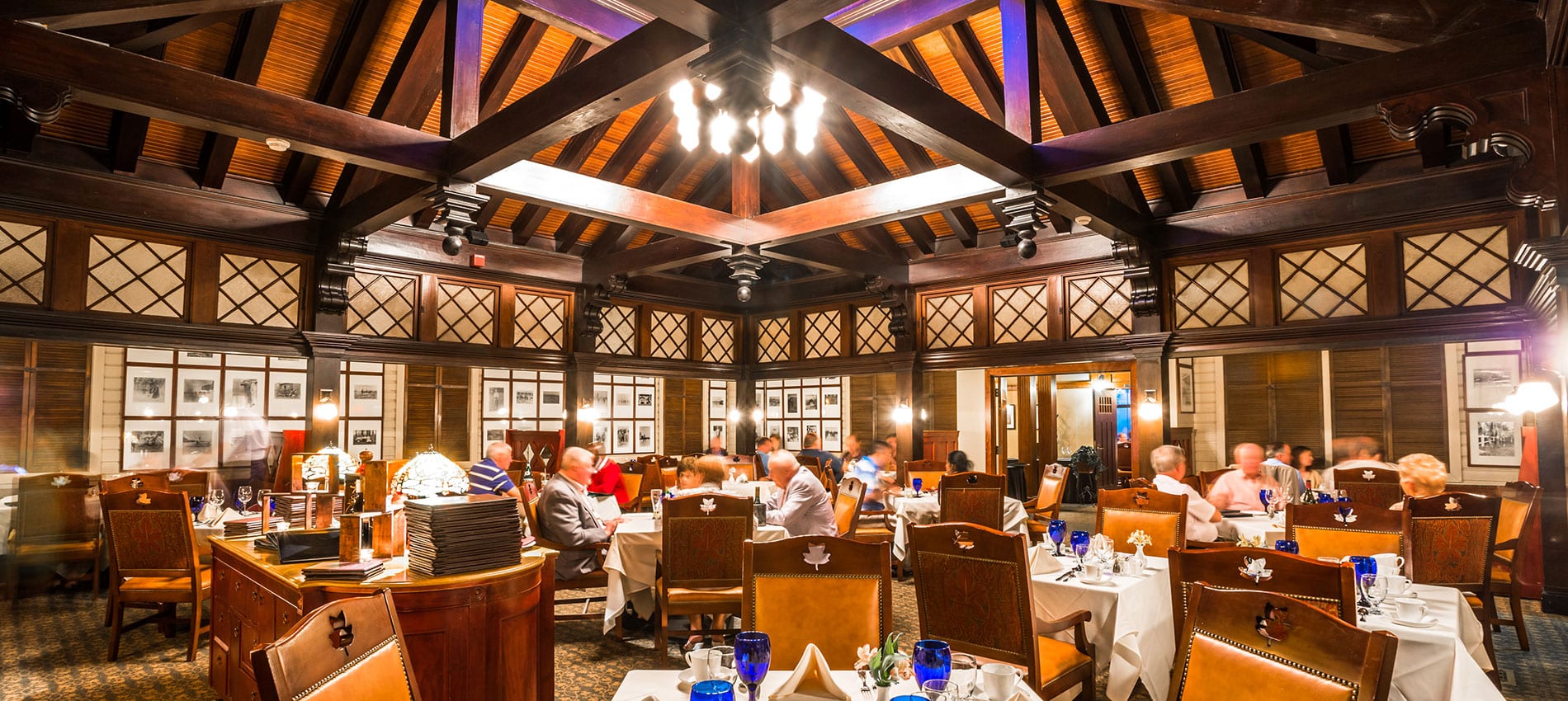 The 1895 Grille at the historic Holly is a Four-Star dining experience in every way. Serving breakfast and dinner, this intimate fine dining room features an exceptional menu straight from Carolina Farms to our tables. Our award-winning chefs also prepare nightly specials making each visit unique. Don't forget to order the triple chocolate soufflé to cap off your perfect meal.