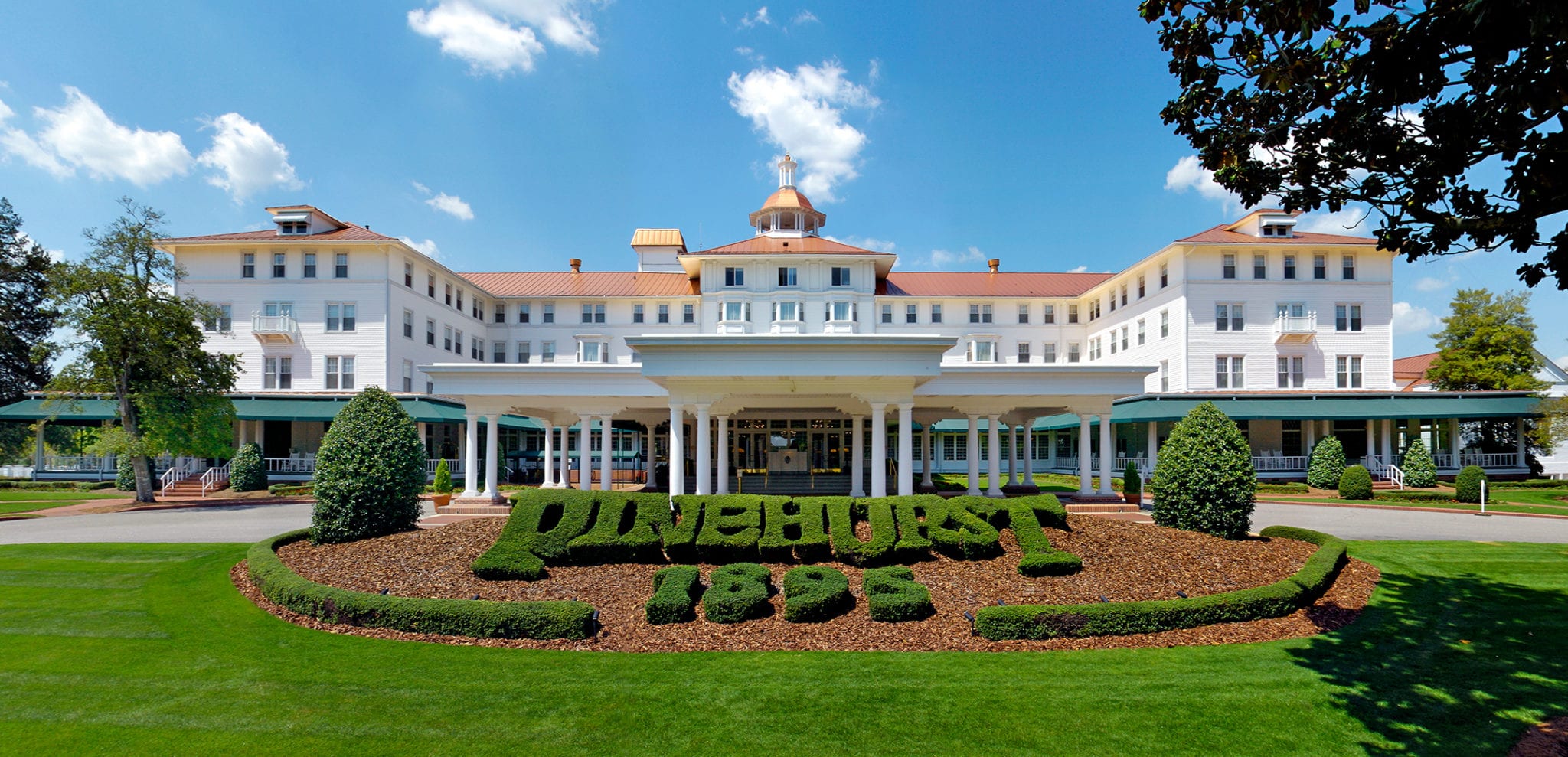 Founded in 1895, Pinehurst Resort is a quintessential destination encompassing three historic hotels, a wealth of recreational activities, and 2,000 breathtaking North Carolina acres. Set in one of America's only National Historic Landmark Districts, Pinehurst recalls a pleasant time gone by.
Whether you plan to tee up or wind down during your weekend stay, there are plenty of engaging activities and relaxing amenities to make your visit truly unforgettable:
Experience the art of leisure as you explore the timeless Village, with its sandy paths, historic homes and charming shops
While away the day in the Spa
Take a croquet lesson
Test out your serve at the world-class tennis club, boasting 16 clay courts
Have a fun contest on the Thistle Dhu putting green
Explore the historic homes and charming streets of the Village of Pinehurst in the comfort of a horse-drawn carriage
There's no shortage of ways to relax. Explore all that Pinehurst has to offer!