Raising money for charity is an excellent way to make your participation in the Hamptons Marathon & Half an even more meaningful experience, and help keep you running when the running gets tough.
We are proud to support our Official Charity Partners, Stonybrook Southampton Hospital, Southampton Youth Services, and the Southampton Educational Foundation.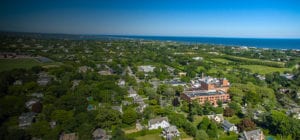 Like other hospitals across our nation, Stony Brook Southampton Hospital faced unprecedented challenges as a result of the Covid-19 pandemic.  The cost of planning, preparing and operating during this crisis, together with the loss of revenue from routine hospital procedures which had to be postponed,  placed unparalleled demands on our human and financial resources.
In accordance with CDC and New York State guidelines we doubled our inpatient bed size and tripled our ICU capacity. We worked diligently and successfully to ensure that we had enough staff, technology and personal protective equipment to provide the very best environment of care for our health care heroes and for you. In this regard we are particularly grateful for and proud of the support we continue to receive from caring and compassionate individuals, foundations and local businesses throughout the East End.
The really good news is that Stony Brook Southampton Hospital performed extraordinarily well for the East End communities to which we have an abiding commitment. The past few months have proven that while we are a small hospital, we are a strong and mighty one. We are relentless in our commitment to care for our communities and provide the highest quality care to every one of our patients. To date, our thorough efforts have resulted in more than 130 successful discharges of COVID-19 patients, many of whom were intubated and have recovered because of the excellent care provided by our dedicated medical team.
Any additional donations raised through the Hamptons Marathon will contribute towards our efforts to fight COVID-19 and support our community during and after the crisis of this pandemic.