Show Your Gratitude For Graduates
Parents, Teachers and Students alike have worked HARD during these challenging times to graduate from preK, Kindergarten, Elementary School, Middle School, High School, College, and beyond this Summer. All of your hard work deserves to be celebrated! Join us in the Gratitude for Graduates Virtual Run to honor all Graduates.
Why Are You Running?
During your registration let us know where you're graduating from or who you're celebrating. Whether you're running for yourself, a loved one or just to show support to the Class of 2021 we want to honor everyone's accomplishment during this time and know why you're running with us. Here are some reason from the Class of 2020:
"I teach high school. I am running to honor the students who I was an advisor for when they were 9th or 10th graders and now they are graduating. I am SO proud of them and want to do something to show my love."
– Lenore of Watsonville, CA (Half Marathon)
"I am a 2020 Grad and this will be like my march across the stage to get my diploma!"
– Jen of Carry, NC (10K)
"For my daughter's graduation from Livingston, HS (NJ). Devin Wiseberg Class of 2020! So proud! Our whole family from all over the country will run/walk on the same day completing 1-2 marathons!"
-Wendy of Livingston, NJ (5K)
Run The Distance
There's a distance for everyone. You can choose from a full marathon, half marathon, 10k, 5k or 1 mile run. No matter where you are in your training or if you just want a fun reason to get outside for a while, there's a distance for you!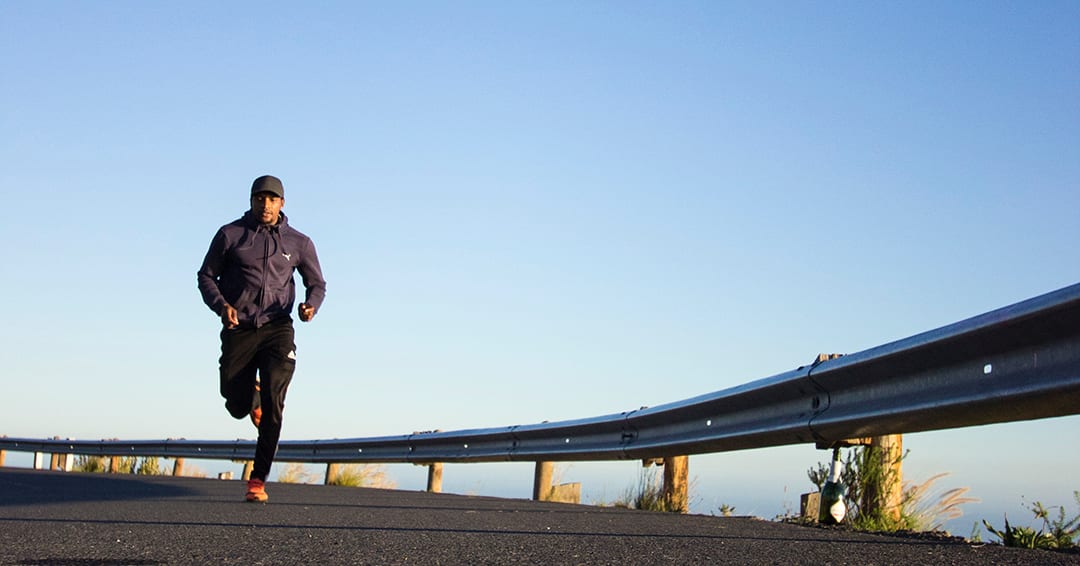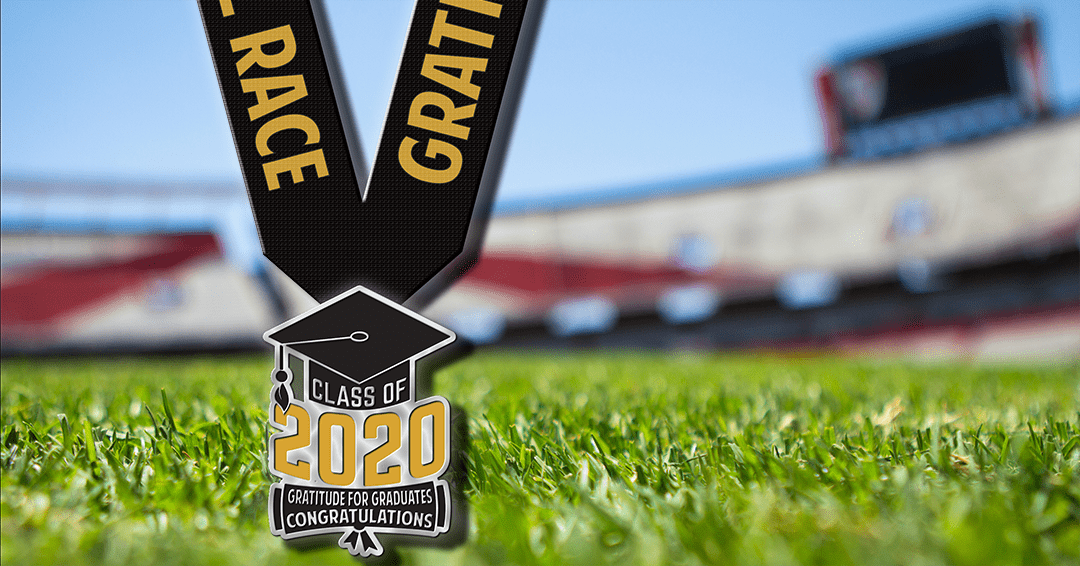 2020 Graduate Medal
As graduation ceremonies are being postponed, canceled or severely modified there's still cause for celebration. Earn this 2021 Graduate Medal upon completion of any virtual run distance and uploading your results. Keep this bling for yourself or gift it to your grad.
Earn Your "Diploma"
On, June 23 we will hold our "graduation ceremony" for all of our participants that uploaded their results. During the graduation ceremony download your 2020 Official Finisher Diploma to see where you stack up against your fellow grads. For now, when you upload your results you will receive a customizable diploma as a gift for your graduate. Share the love for your graduates and let them know you ran to honor their AMAZING accomplishment.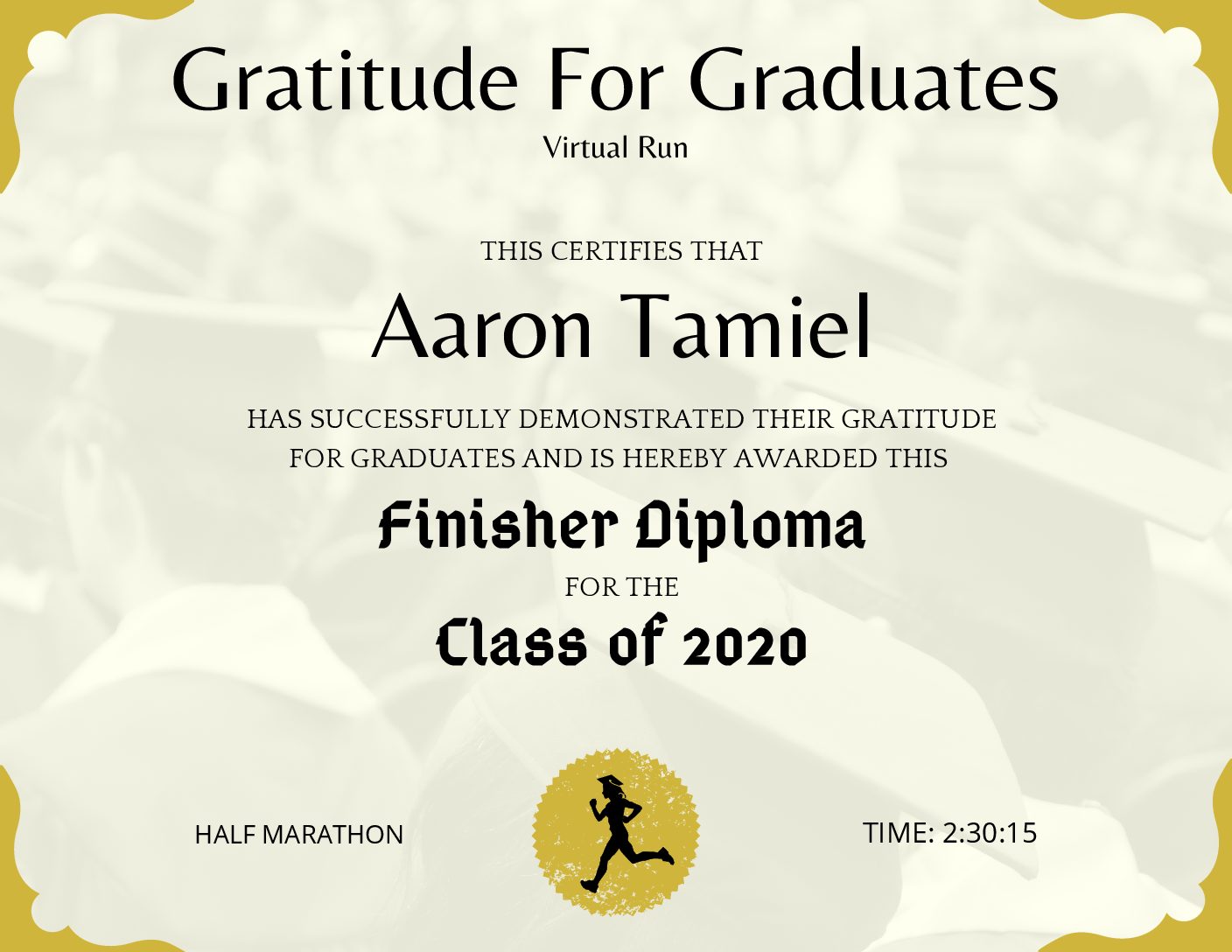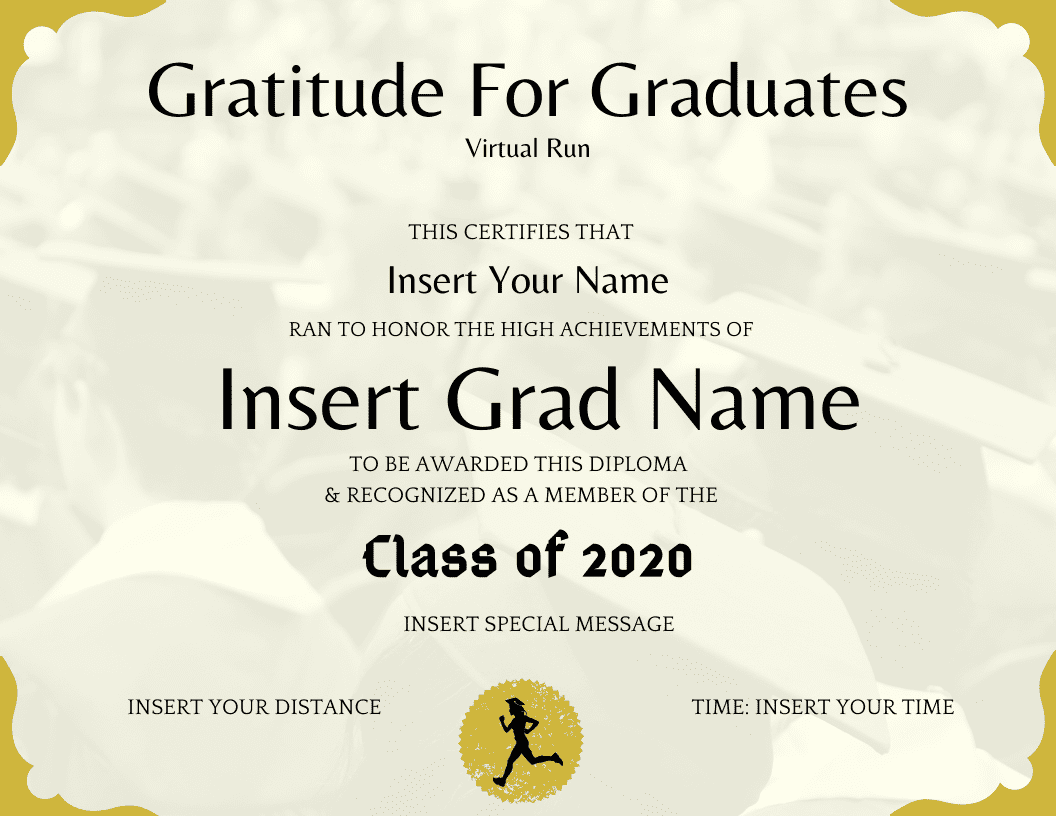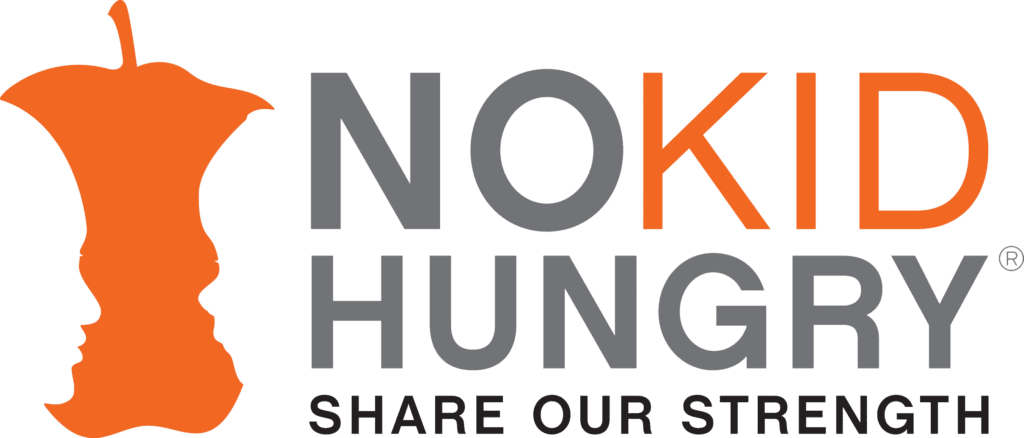 Charity Partners
10% of proceeds will be donated to our two charity partners No Kid Hungry and Engaging Creative Minds (ECM). No Kid Hungry is responding to COVID-19 by providing food to millions of kids losing the healthy meals they depend on as the coronavirus closes schools nationwide. ECM, in partnership with local school districts, is providing CReATE Kits to support students at risk of falling behind. For equal access, kits do not require the internet and will include all the materials and instructions to engage in hands-on learning experiences for one full week.