A huge thank you from our charity partner Engaging Creative Minds!
Race Day Details
The Charleston Marathon celebrates it's 11th anniversary in 2021! Prove you can run with the Big Dogs in the Virtual Edition. Run on your time, have sweet race swag shipped to you and score some deals to remember.
Next Race Starts In...
Sign up for race day details and stay informed.
Runner Testimonials
"The course, the post-race party, and the entire event is great. The location is an excellent place to spend a long weekend. Love this event and town!"
-First Time Marathon Runner
"The organization of the event was top-notch, the volunteers were fantastic, and the medal is the prettiest one I have received in 9 years of racing."
-Experienced Runner
"Love the course! Such a great area and a really great post-race festival. One of the best I've ever seen. This race gets it right."
-Local Charleston Runner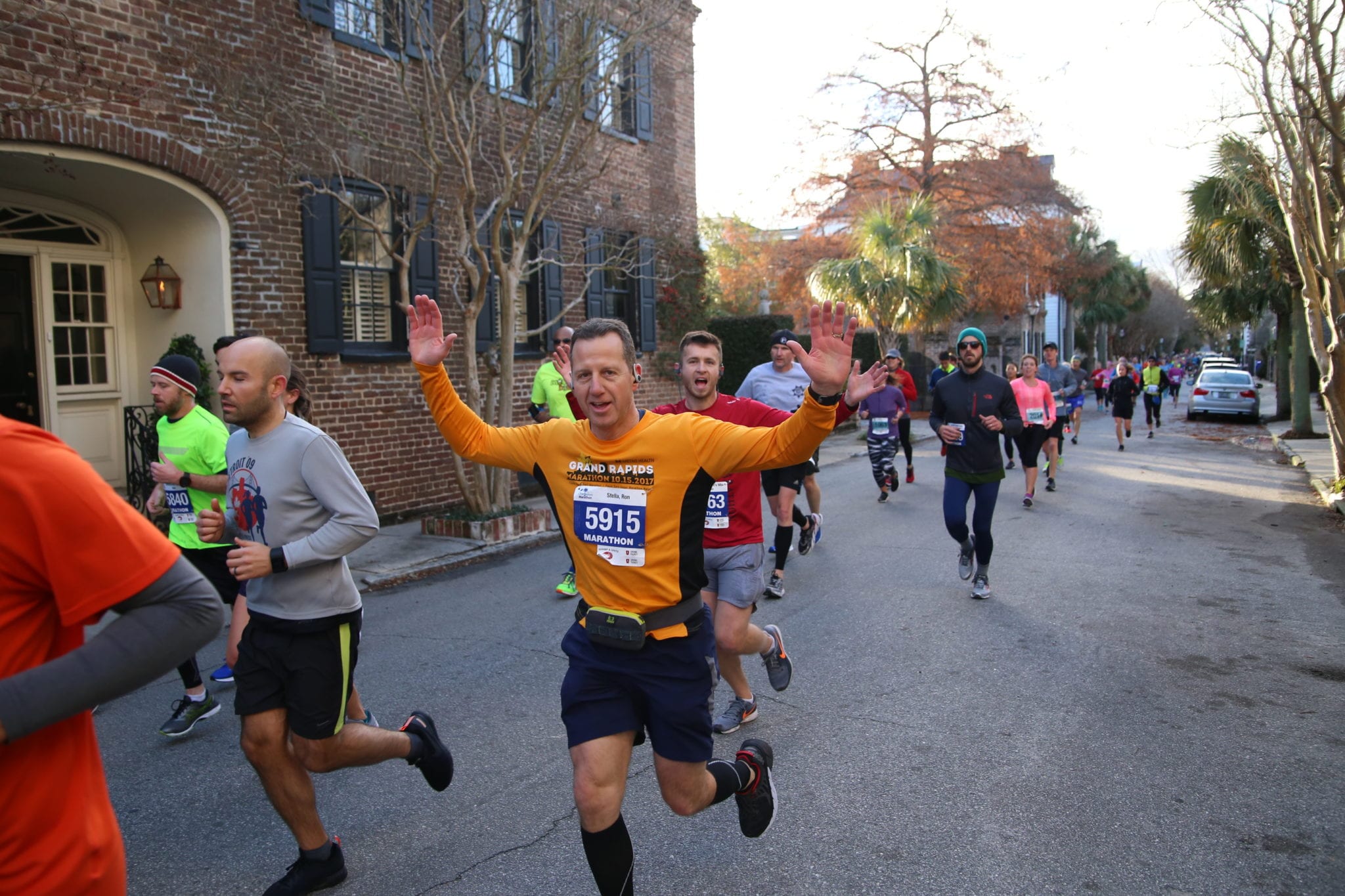 Course
Tour the No. 1 City in the U.S. on foot! The Charleston Marathon and Half Marathon highlights the City's southern charm by racing through Hampton Park, The Battery, Iconic King Street, The Citadel, as well as a finish at Riverfront Park. A Boston Qualifier you'll want to see for yourself!
Shrimp & Grits Post-Race Party
The fun does not stop once you cross the finish line! After your race, enjoy the local flavor of Charleston with free Shrimp and Grits, champagne, beer, boiled peanuts, and live music at the Riverfront Post-Race Party!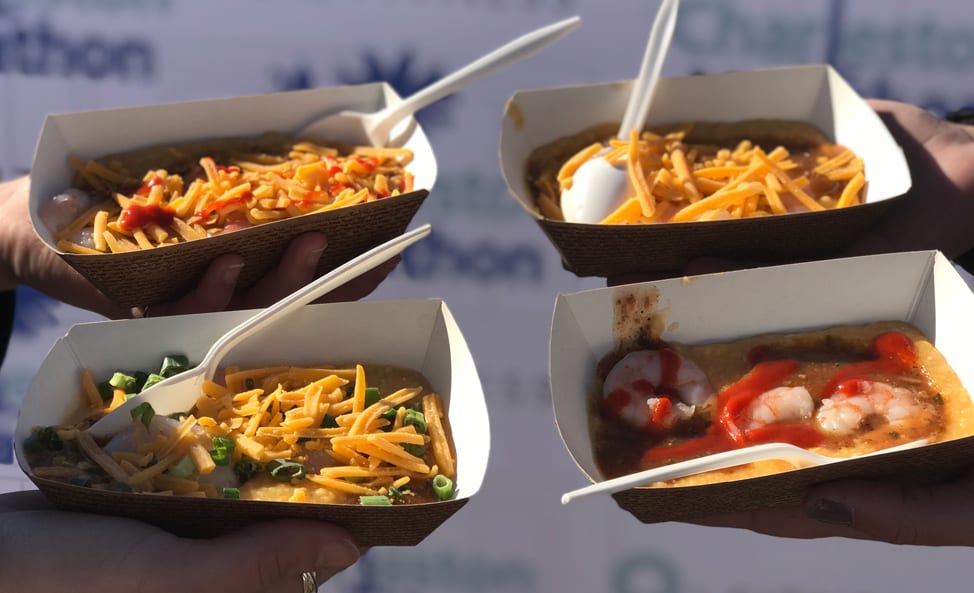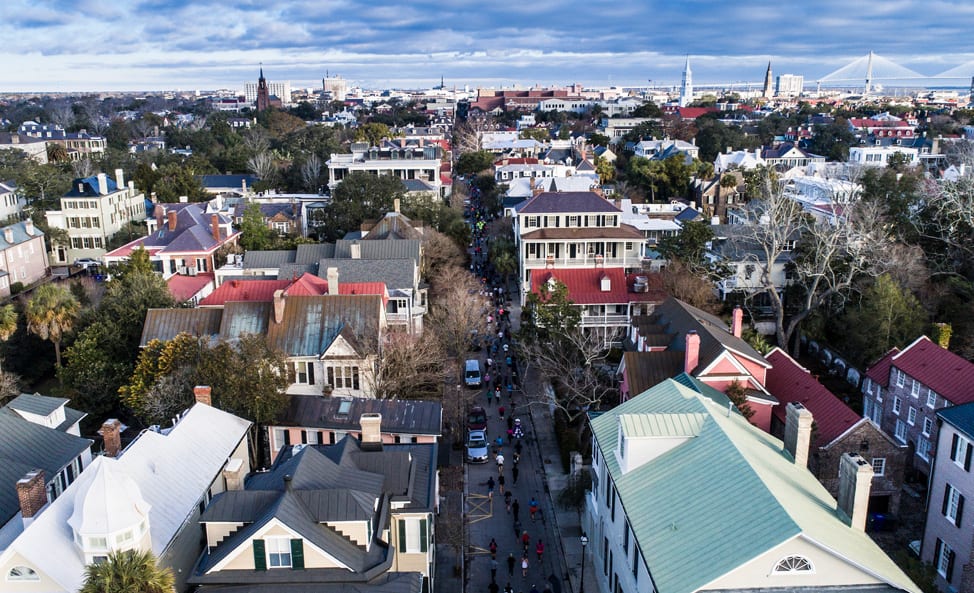 Explore Charleston!
Charleston was named the #1 Small US city for the 9th consecutive year by Conde' Nast Traveler readers! Over 600,000 of the magazine's readers submitted a recording-breaking number of responses evaluating their travel experiences. Charleston's overall net score was the highest of any destination, making us #1 in the world!
With so many things to do and see, you'll want to extend your vacation around the Charleston Marathon!