The House That Running Built is a unique campaign for Durham Habitat funded by the Durham running community! Each donation that is received with race registrations is earmarked towards a new low income home in Durham. Habitat for Humanity has raised enough to sponsor two homes in Durham so far and are so close to a third. It's like the last 5k of a half marathon! This year, we're excited to start rolling up our sleeves and help build the house as well. Join us in making this happen by adding a donation to your race registration today.
"Durham Habitat thrives on strong partnerships with those that care. We're thrilled to have Capstone Races as a partner as we build, sell and repair homes in Durham. Participants will run through neighborhoods made stronger and revitalized by Habitat homes and homeowners over the past 30 years. Together we're building homes, hope and community in Durham." said Blake Strayhorn, Durham Habitat's Executive Director.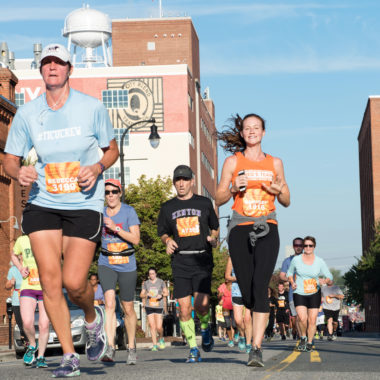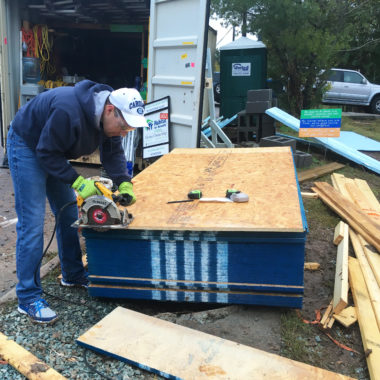 In 2019, we broke ground on the first House That Running Built in Southside Durham. The funds to sponsor the home came from the Durham running community through races including Bull City Race Fest. Runners from local run clubs as well as other volunteers came out to build from start to finish and we were able to dedicate the home in March of 2019. The Hamilton family is all moved in and settled and we are well on our way to fund the third house in our goal of three.
We run this city. As runners, we pass through many of Durham's neighborhoods on our favorite routes. We see the community in a close and personal way. We see–and experience ourselves!–the struggle for affordable housing. As runners we know that helping and supporting others on their journey uplifts us all. We have found the expression "If you want to go fast, go alone. If you want to go far, go together." to be true. It's also true for building homes–we can build more when we build them together.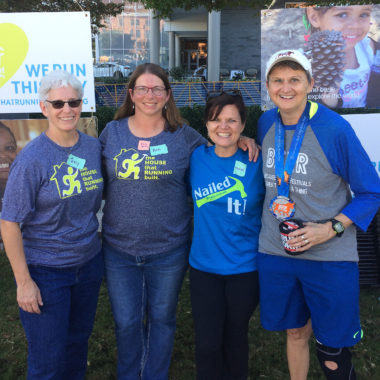 Sign up for the Durham Habitat for Humanity Donor Experience! For your $100 donation you'll be invited to:
Race Morning Packet Pick-Up at the Durham Habitat Donor Experience Tent (Optional)
Private Gear Check (Optional)
Breakfast, coffee, and seating to refresh and relax after your race
Changing Tent
Private Port-A-Johns
Private Beer Table