WHEN
Day 1:
Thursday, April 20, 2023 11:00 AM – 6:00 PM
Day 2:
Friday, April 21, 2023  10:00 AM – 8:00 PM
We will use a reservation system for Packet Pick-Up to allow us to serve you more efficiently. Please come during your reserved slot. If you have not already reserved your spot, you can do so using the link below.
You are allowed to pick up another participant's race bib. In order to do so, you will need a copy of the participant's ID. A picture is sufficient.
Parking is available on a first come, first served basis throughout Southern Village. Parking options include street parking, free parking lots, a pay to park lot, and a parking garage. We recommend reviewing the parking options on the map below.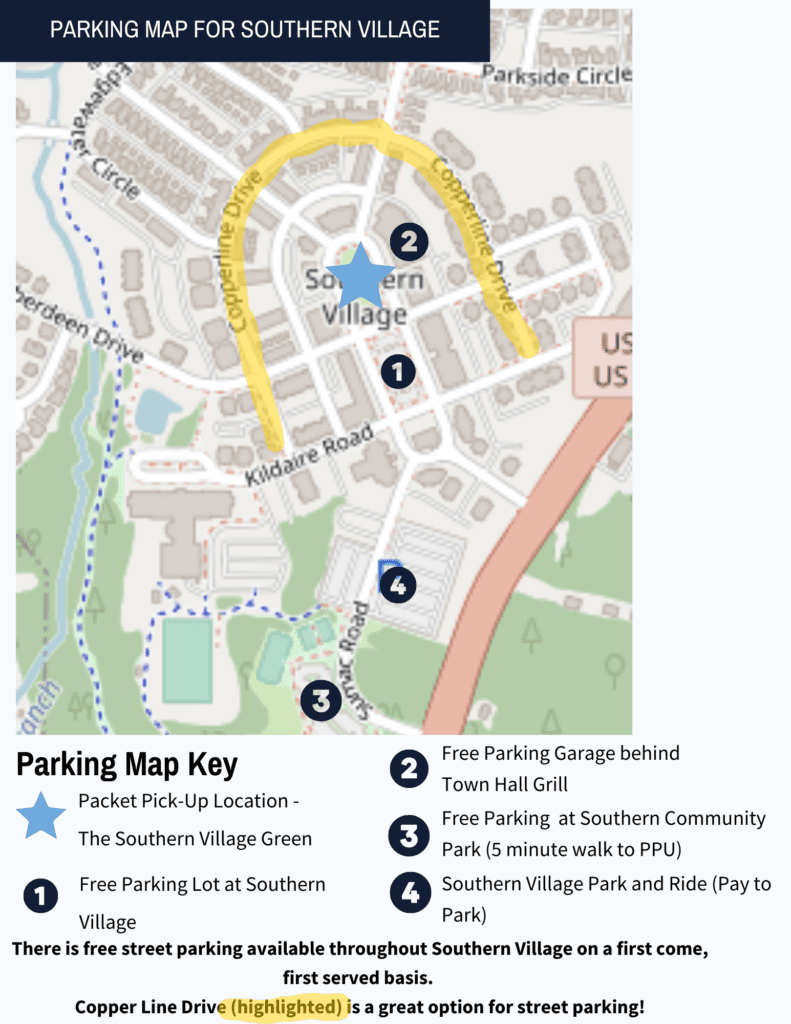 Here's What You'll Receive at PPU
Race Bib and Safety Pins
Participant Shirt
Double Down Challenge Shirt (For Double Down Challenge Participants Only!)
Bandana: UNC Bandana OR Crash the Party Bandana

The bandana you receive will be based on what you selected at registration.
If you registered after March 8, you will receive a UNC Bandana.

Gear Check Bag
At Packet Pick-Up, you will receive the shirt size you selected at registration. The shirt size will be listed on the back of your bib. We are unable to exchange sizes at Packet Pick-Up.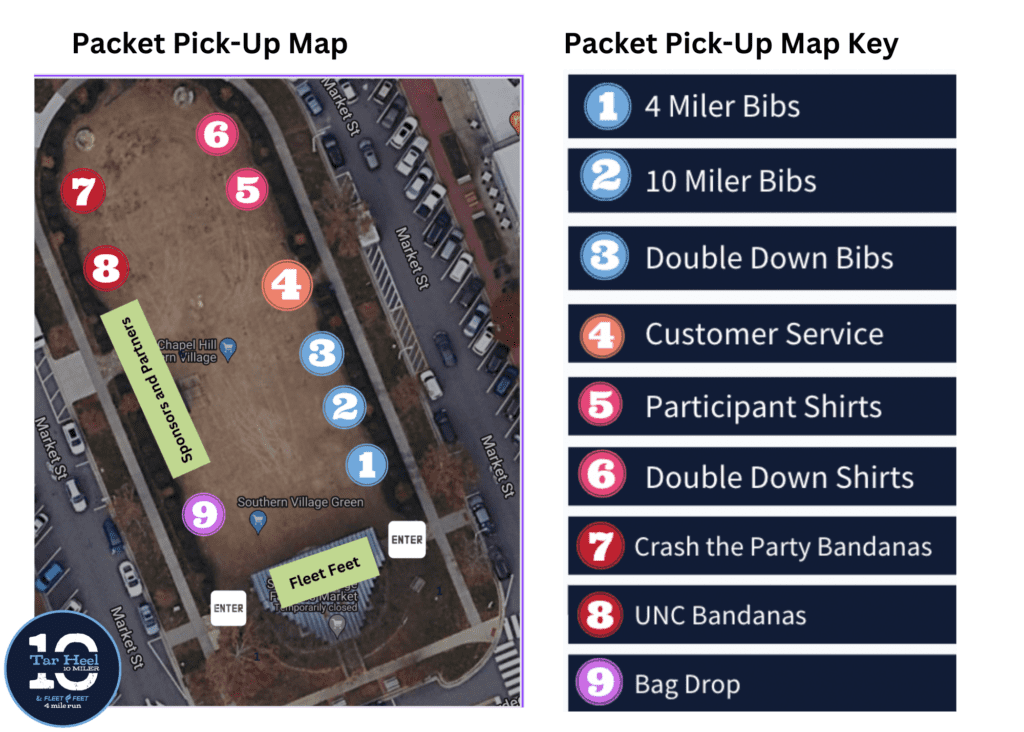 Please note the layout is subject to change.
If you purchased bib mailing, you will not need to attend Packet Pick-Up, unless:
You do not receive your bib in the mail by April 20, 2023.
You changed your race distance after noon on March 24, 2023.
You will pick up your race swag after the race in the Finish Zone. If you want do gear check on race morning, you can pick up a bag before the race.