The 2021 Myrtle Beach Marathon : Physical to Virtual Transfer
February 24, 2021 – April 30, 2021
Following the postponement of the 2021 Myrtle Beach Marathon we allowed our currently registered runners to transfer their distance to virtual.
If you would like to take your physical distance virtual you can do so by completing the Change Distance Form.
Check out what going virtual means for you!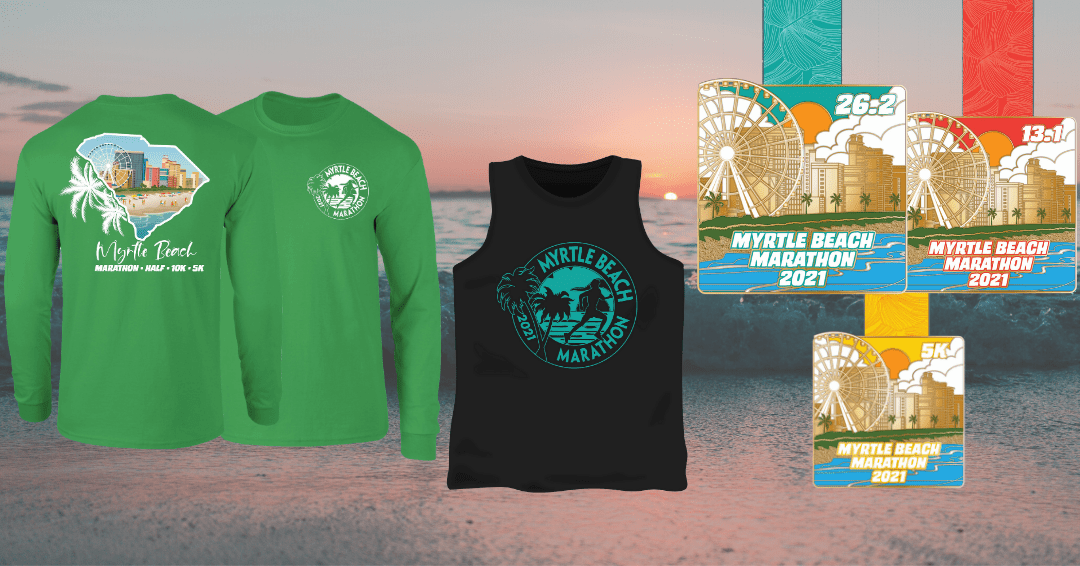 GET YOUR SWAG MAILED
All physical runners that changed their distance to virtual will receive their distance finisher medal, the participant shirt, finisher tank, a downloadable bib, and a downloadable finisher certificate. All swag will be shipped out following the conclusion the May 1 physical race.
You will be sent your downloadable bib prior to the start of the results period.
Please note: We cannot ship outside the U.S. at this time. We are not responsible for mail service delays.
BLESS YOUR HEART BLING
Participants that registered for both the 2021 Charleston Marathon & the Myrtle Beach Marathon by January 15, 2021 will receive the Bless Your Heart Bling. All distances aside from the Family Fun Run and Kids Miles are eligible. The Bless Your Heart Bling will be mailed out to all qualified participants with the rest of the swag following the physical race date of May 1.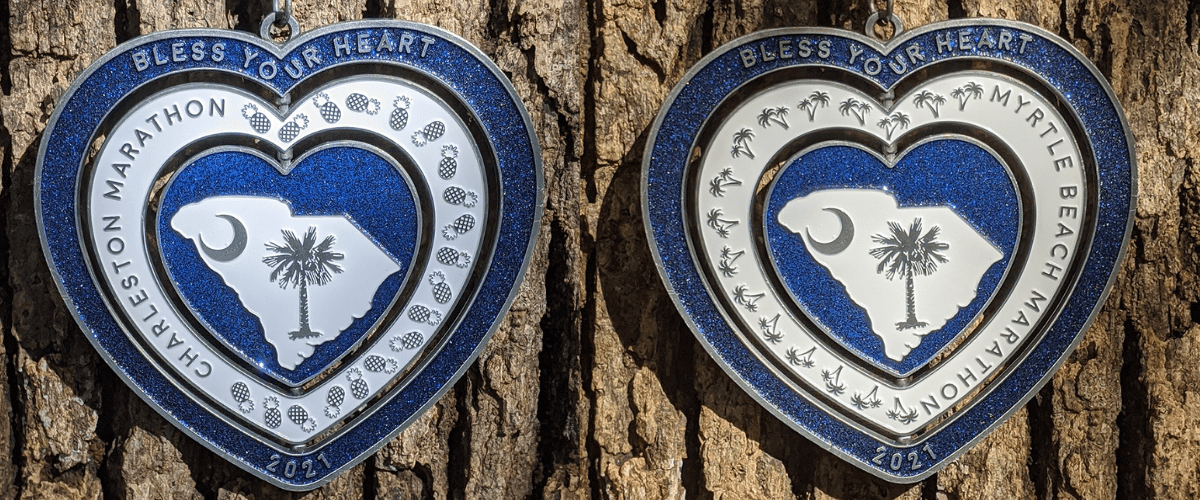 UPLOAD YOUR RESULTS
Each virtual race participant will be able to upload their results anytime between February 24 to April 30 at 11:59 PM. Grab your stopwatch, use a running app or count ever step of the way to gather your time. More details on how to upload will be available closer to the start of race week.