** Please note: The information below is a reflection of a past City of Oaks Marathon event. More information about the 2021 event will appear closer to race day. Stay tuned for any updates.
Race Start: 
2100 Hillsborough St, Raleigh, NC 27607
Parking:
There are more than 4,000 parking spaces available within a 5-minute walk of the start/finish area for runners and spectators. The best parking is available at:
Uber/Lyft/Drop-off Location
Designated drop-off location: 1608 Hillsborough St. (parking lot across from the YMCA) ~1/4 mile from start & finish line (5 min walk).  Please note: This area cannot be accessed between 6:45am-7:45am.
Click here to view the parking map.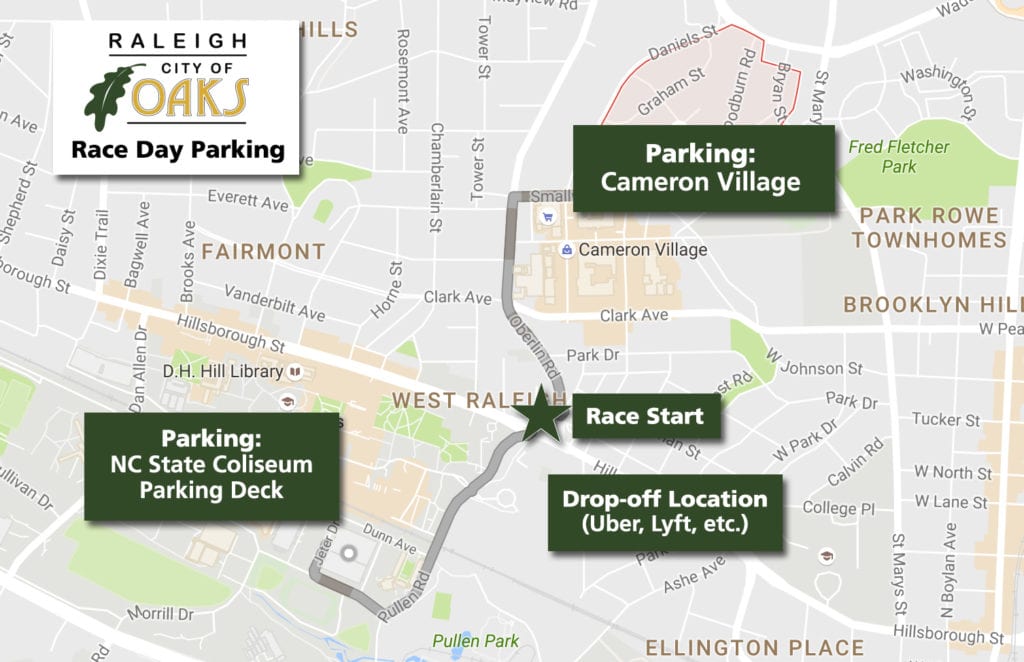 Road Closures:
Raleigh-area residents should be aware of road closures listed here. Any questions can be directed to info@cityofoaksmarathon.com.