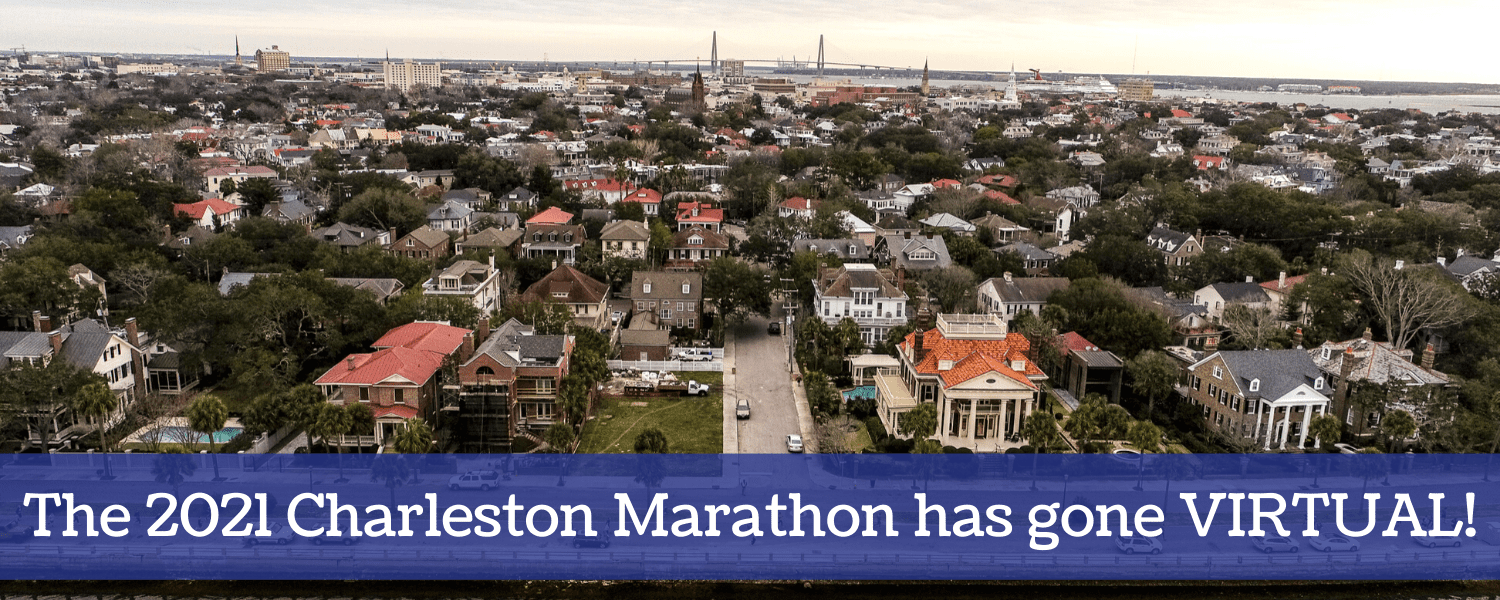 We recognize you might be dog-tired of virtual life by now, which is why we're stepping up our game and dedicated now more than ever to provide you with the Charleston Marathon experience you know and love (minus the long lines and porta-potties).
There is an old saying "If you can't run with the big dogs, stay on the porch." To that we say, hold my beer.
WHEN
Registration: through January 21, 2021
Results and photos: January 11 – January 21. That's 11 days for the 11th annual Charleston Marathon!
WHERE
Run in your neighborhood, on your treadmill, or by the beautiful Ashley River… just get off your porch and run with the big dogs!
What is a virtual race?
A virtual race gives you the rush of the finish line and swag sweeter than tea.. without the worry of travel! Run on your own time and where YOU want. Plus, have your swag shipped direct to your porch within the U.S.
When to Run
You have the freedom to run the Marathon, Half Marathon, 5k or Youth Marathon (1 mile) from January 11 – 21 (to celebrate the 11th annual race) or whenever is convenient for you! Don't worry about that chilly 5 AM wake-up call… unless that's your style.
Where to Run
With a virtual race, you're the Big Dog around here! Choose your own course, whether that's the flat course around your favorite park, on your treadmill, or a race around The Holy City. The sky's the limit!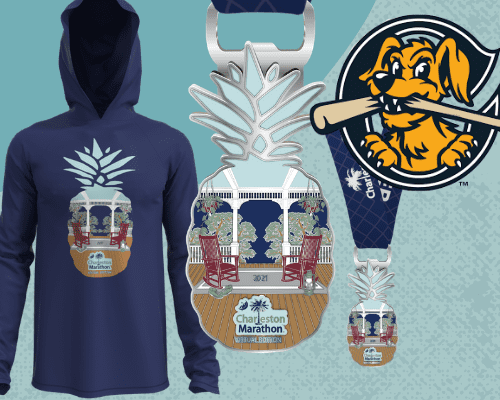 Swag Sweeter than the Tea
Finish your virtual race in style with the downloadable bib and commemorate your achievement with an upgraded, exclusive light-weight finisher hoodie, blinged out bottle-opener finisher medal and downloadable finisher certificate.
The best part? Your swag will be delivered direct to your porch within the U.S. by the end of January!
Whether you live in Lowcountry or still plan to visit, enjoy one complimentary ticket to a Charleston Riverdogs 2021 season game.
Dare to Double Down? All 2021 finishers will receive an exclusive 12% off opening prices towards your 2022 race registration. That's right! A unique discount code valid for 12% off the 12th annual event will come your way allowing you to make it twice as nice, we double dog dare you.