** Please note: This information is a reflection of the 2020 event. More information about the 2021 event will appear closer to race day. Stay tuned for any updates.
Celebrate 10 Years Running with a sleek black long sleeve participant shirt, a diamond medal and a 2020 finisher blanket!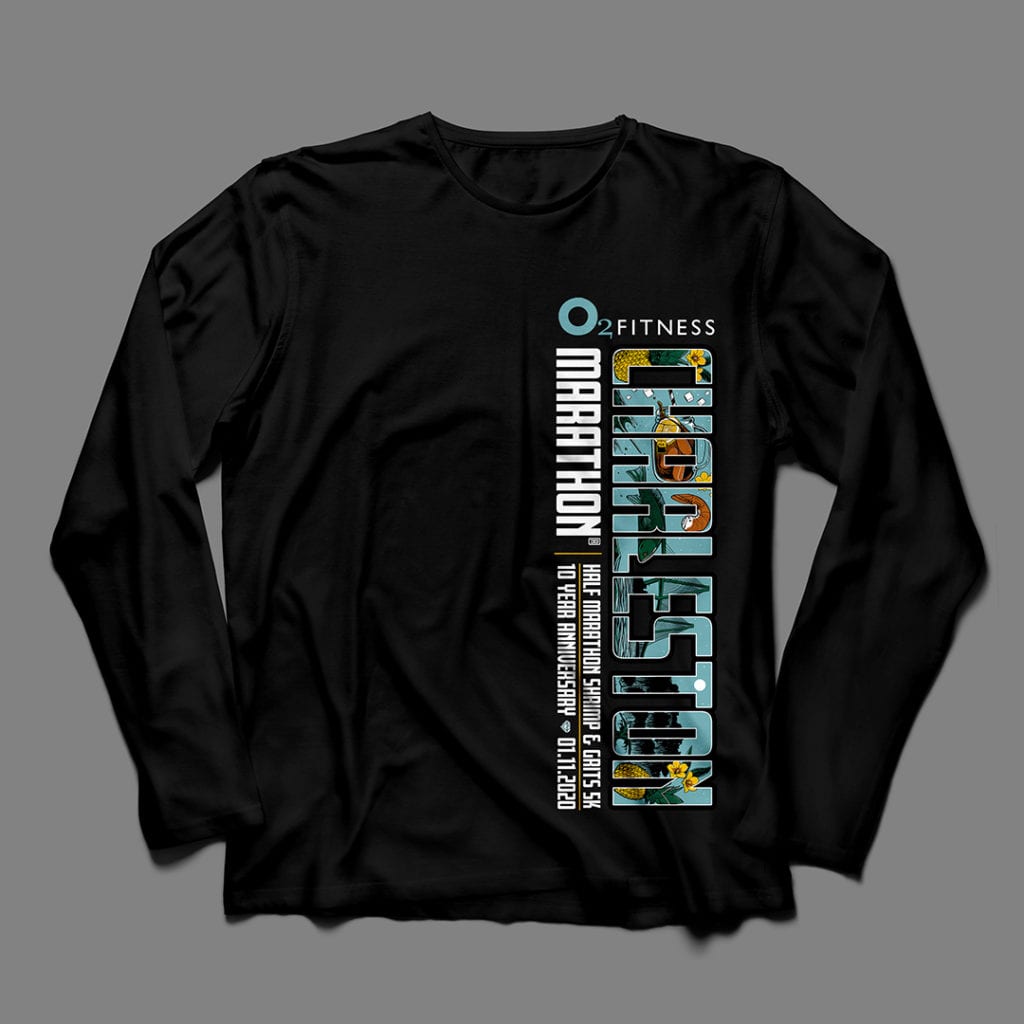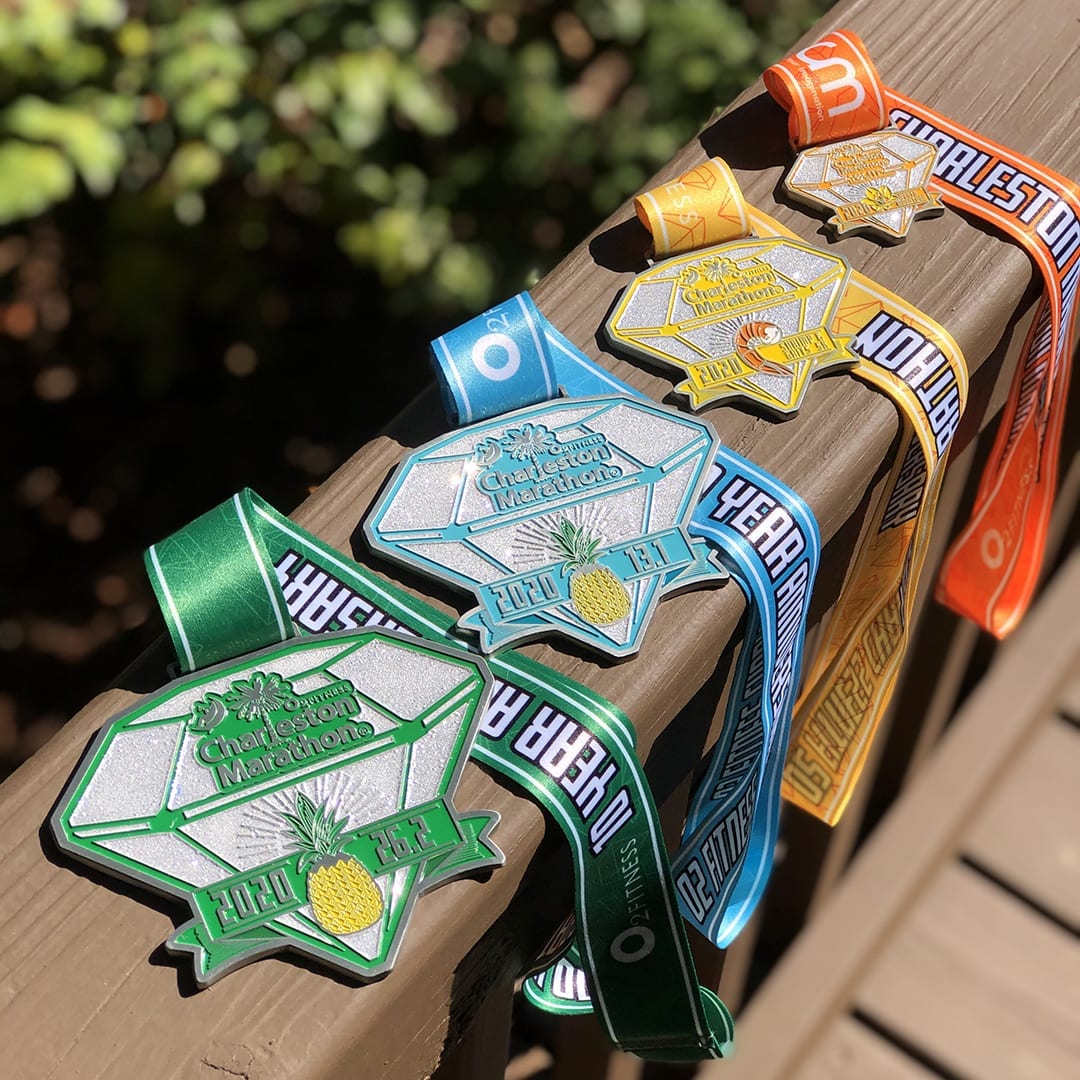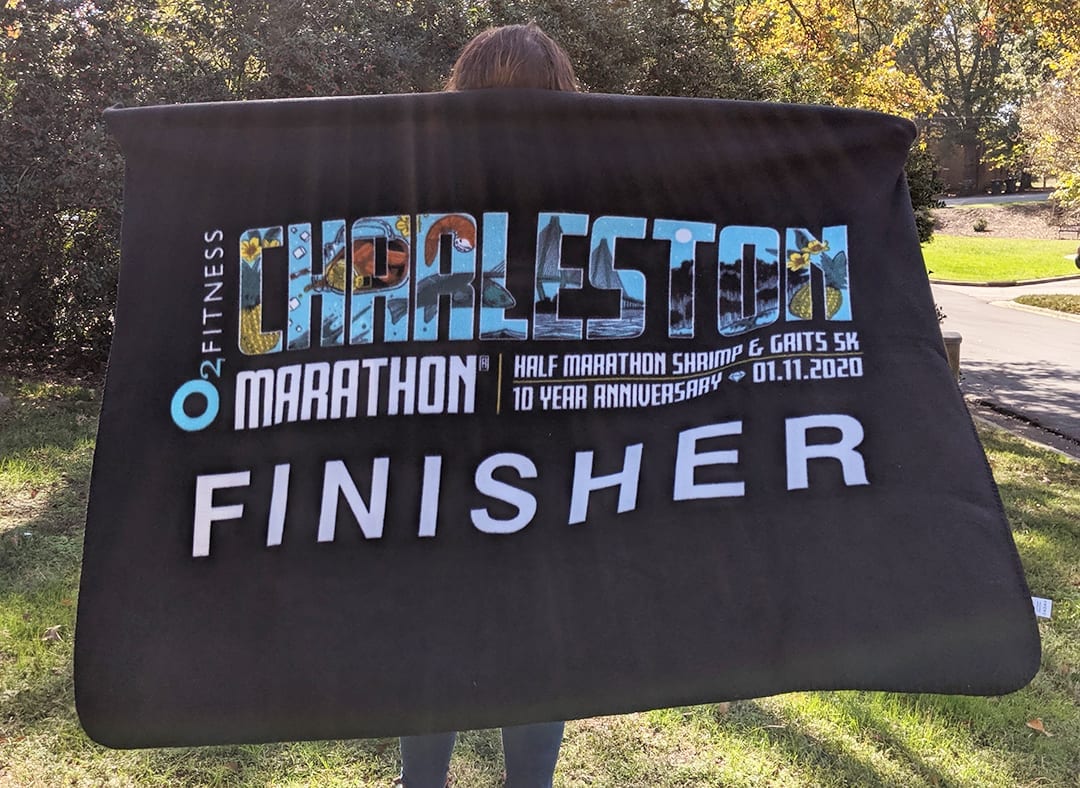 Inspired by all things Charleston including (but not limited to):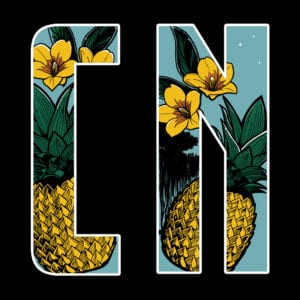 PINEAPPLES
Southern legend tells the tales of sea captains coming home from their voyages and impaling a pineapple at the gate of their home, which would signify to all neighbors that he had returned from sea and was welcoming guests into his home. The pineapple became a symbol of hospitality and friendship. On your run, be on the lookout down the historic streets and count how many pineapples you can find! The one thing you can count on when you're in Charleston is that you'll truly experience southern hospitality at its best.
SWEET TEA
The South, where tea is sweet and accents are sweeter. Here's a fun fact: Charleston is the only city in North America in which tea is grown (which is probably why sweet tea is the unofficial drink of the South). The Charleston Tea Plantation is located just a 30-minute drive from downtown, featuring nine verTea. This is the only brand of tea in the world that is made exclusively with 100% tea grown in America. Be sure to visit the plantation or grab yourself a glass during race weekend as you embark on exploring Charleston Restaurant Week, taking place January 8-19, 2020.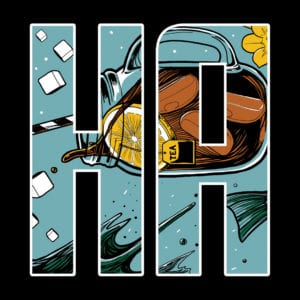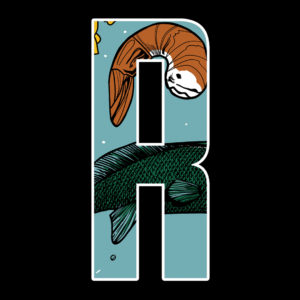 SHRIMP & GRITS
Southern food is so much more than just fried chicken and biscuits. While most associate Shrimp and Grits with the Lowcountry and with Charleston in particular—the way Gumbo is New Orleans' calling card—until the mid-1980s you'd never hear the phrase "Shrimp and Grits" uttered by a native Charlestonian. Until the late 1980s, Charleston home cooks referred to cooked grits as "hominy". In fact, "Shrimp and Grits" was typically referred to as "breakfast shrimp," served as the name implies, for breakfast. So, post-race we invite you to celebrate your accomplishment with a bowl of Shrimp and Grits on us at the Finish Line Festival. Yes please!
FISHING
Recreational fishing is a staple in Charleston with many bodies of water surrounding the Lowcountry including Kiawah Island, Folly Beach, Isle of Palms and Sullivan's Island. Redfish are always available, creating an excellent year-round fishery as well as Spotted Seatrout, Sheepshead, and Flounder. Seasonal species include Sharks, Spanish Mackerel, Ladyfish and Bluefish. Fishing tactics change with the seasons providing new and exciting challenges…kind of like a marathon.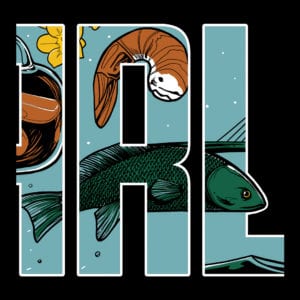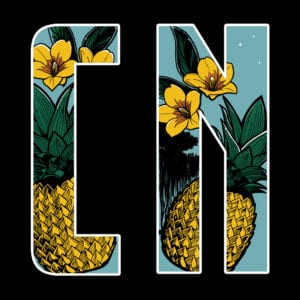 YELLOW JESSAMINE
The Yellow Jessamine became the official South Carolina state flower in March 14, 1924. Because it is native to the state, it is also called Carolina Jessamine. Jessamine is an evergreen vine that climbs trees, fences, and latticework all over. It blooms in very late winter or early spring, offering the first hope of warm weather to come. Here's to hoping for good running weather on race day!
THE ARTHUR RAVENEL JR. BRIDGE (COOPER RIVER BRIDGE)
The well-known Ravenel or Cooper River Bridge connects downtown Charleston to Mount Pleasant. Named after businessman and politician Arthur Ravenel Jr., the bridge is a cable-stayed suspension design with two diamond-shaped towers. Following a week-long celebration that included a public bridge walk, concerts, dinners, and fireworks, the bridge was dedicated and opened on July 16, 2005 – just a few years before the inaugural Charleston Marathon!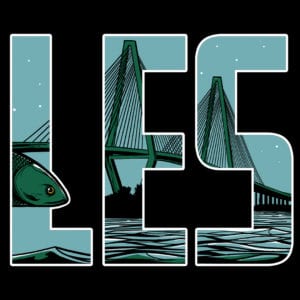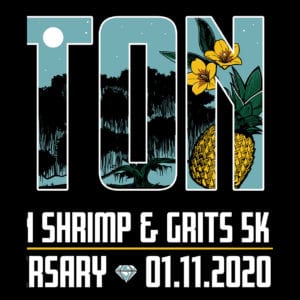 DIAMONDS
According to etiquette, the traditional 10-year anniversary gift is tin or aluminum. That doesn't exactly sound glamorous, right? The good news is, the modern 10-year anniversary gift is diamonds. What better way to help celebrate the 10 year anniversary of the race than with a hint of diamonds along the way!
RIVERFRONT PARK
Riverfront Park is open to the public year-round and has become a favorite destination for residents and visitors. Set on the banks of the beautiful Cooper River, the park is adjacent to the historic homes once occupied by Naval officers who were stationed on the Charleston Naval Base. Surrounded by graceful grand oak trees dripped in Spanish moss, we couldn't think of a better location to conclude your race!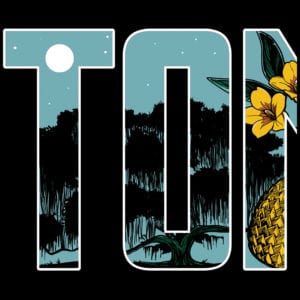 2020 Charleston Marathon®, Charleston Half Marathon®, Charleston 5K®, & Charleston Youth Marathon® Medals
10 Years Running the O2 Fitness Charleston Marathon® Event calls for some pretty special medals! We couldn't imagine a better way to celebrate our loyal runners than presenting you with a classic 10 year anniversary present: diamonds!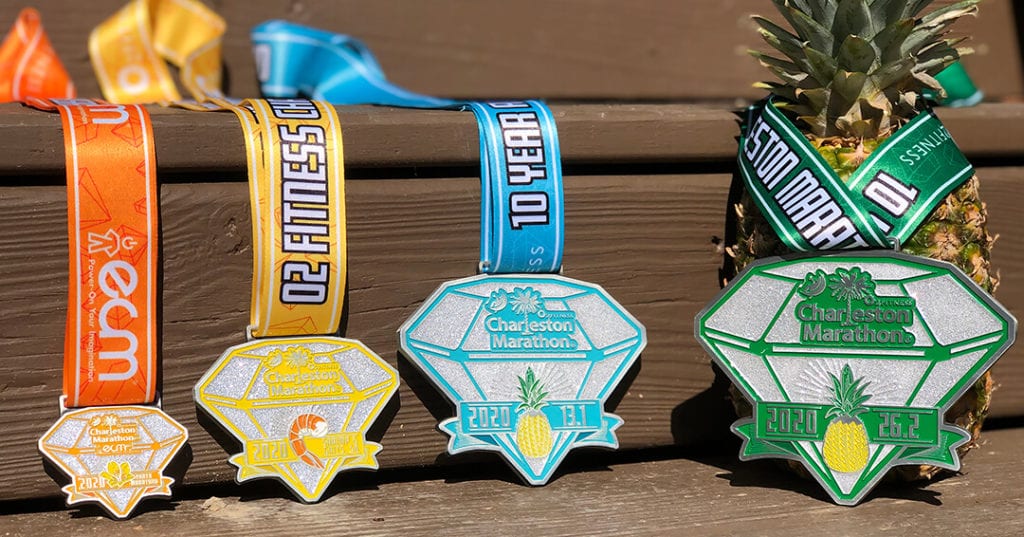 Maybe we are getting ahead of ourselves, but we'd like to pop the question…
Will you run with us on Saturday, January 11, 2020?
Bless Your Heart Bonus Bling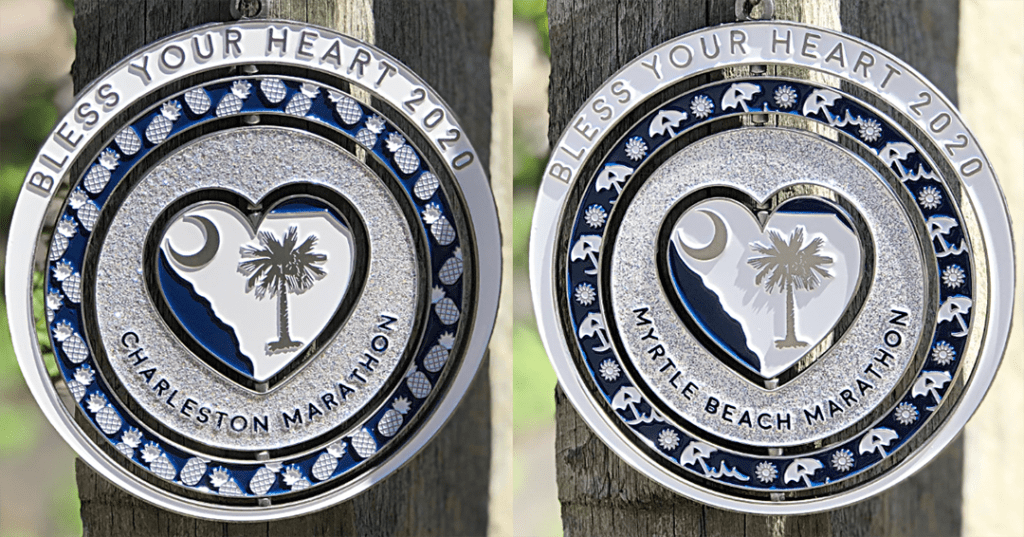 The Bless Your Heart Bling is BACK for 2020 and it's bigger, better, and sparklier than ever!
How can you add this must-have, triple-spinner medal to your collection?
Register for BOTH the 2020 O2 Fitness Charleston Marathon® Event AND the 2020 Myrtle Beach Marathon Event! Choose any combination of the marathon, half marathon, or 5K distance at each event to qualify.