THREE ELIGIBLE DISTANCES...
TWO BEACH RACES...
ONE MEDAL...
THE BLESS YOUR HEART BONUS BLING!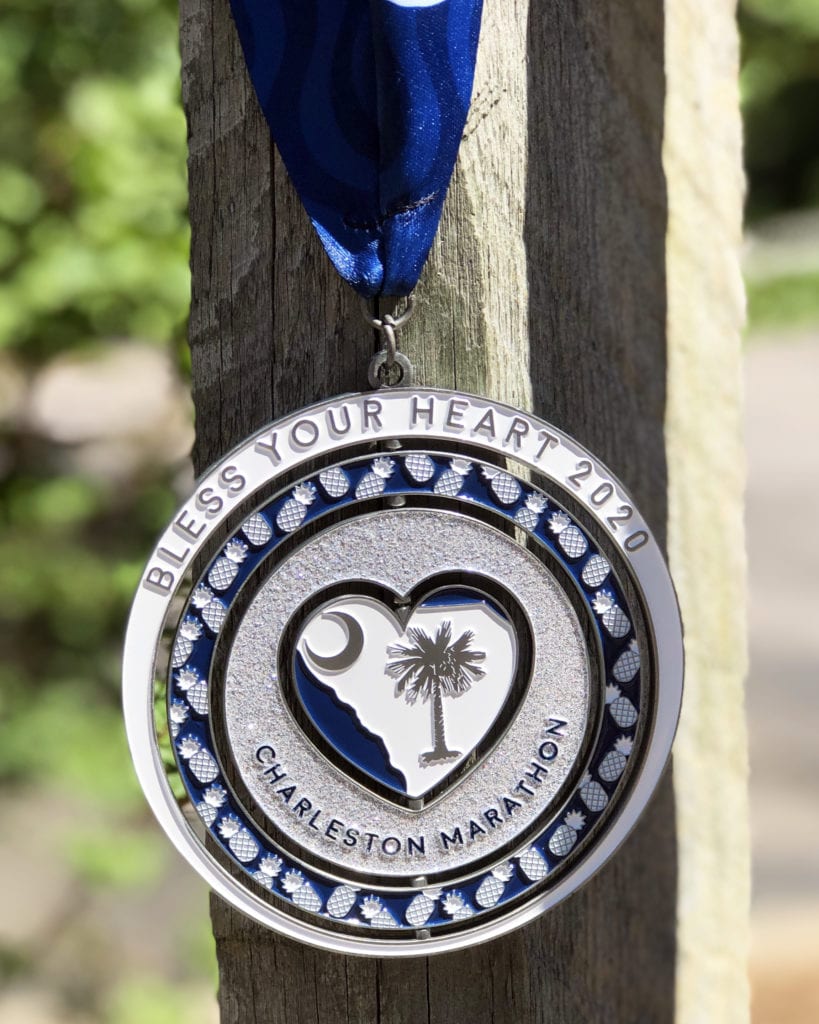 The Bless Your Heart Bling is BACK for 2020 and it's bigger, better, and sparklier than ever!
How can you add this must-have, triple-spinner medal to your collection? 
Register for BOTH the 2020 O2 Fitness Charleston Marathon® Event AND the 2020 Myrtle Beach Marathon Event! Choose any combination of the marathon, half marathon, or 5K distance at each event to qualify.