Although we won't be able to run wild through the streets of San Francisco together, we can make the best of this experience and run wild virtually! And why wait until August? Let's kick this party off together on the traditional third Sunday of May.
Stretch your legs, grab your best costume and join us from May 16 to June 2, 2021 for a wild run!
Check out what you can expect from this years Bay to Breakers Virtual Race below: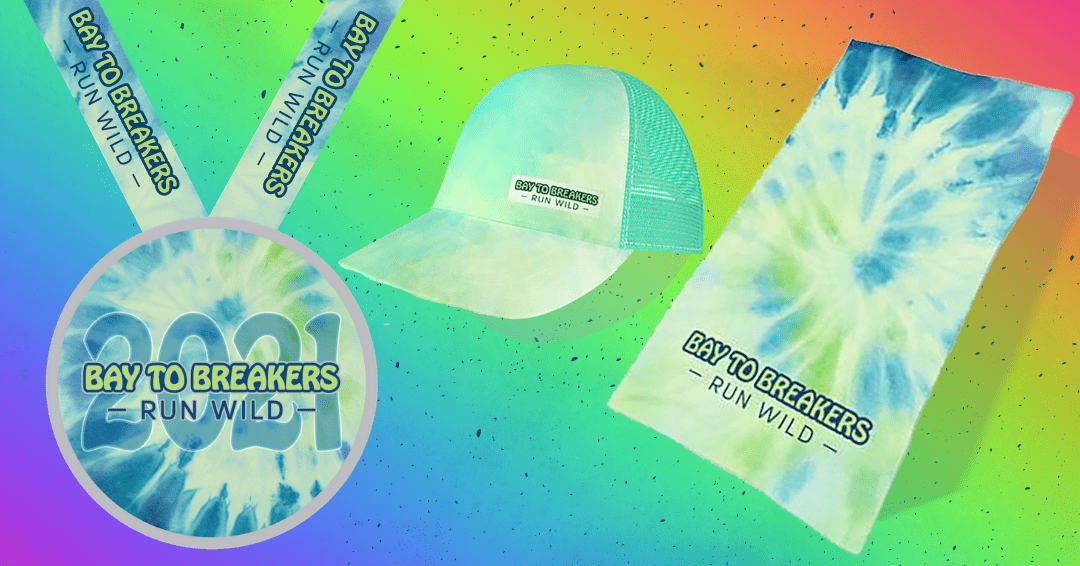 GET THE SWAG
While we can't run from the Bay to the Beach this year, you're going to look AMAZING this summer in our Tie Dye Summer Swag. This year all 12k Virtual Race participants will receive the 2021 Finisher Medal with a UV printed effect, the finisher hat and a beach/pool towel. All of the swag will be shipped right to your front door and will arrive by June 30, 2021.
If you need to update your address please complete the Address Confirmation form before April 23 at 12 PM PST!
RUN WILD
Grab your costume and join us on the WILD run from May 16 to June 2 (Global Running Day). Share your virtual run with us on social media using the hashtag #BayToBreakers and we'll share our favorites! Also, we have a super secret surprise for all of our virtual runners. We'll reveal the surprise closer to the start of the virtual race – we're really excited!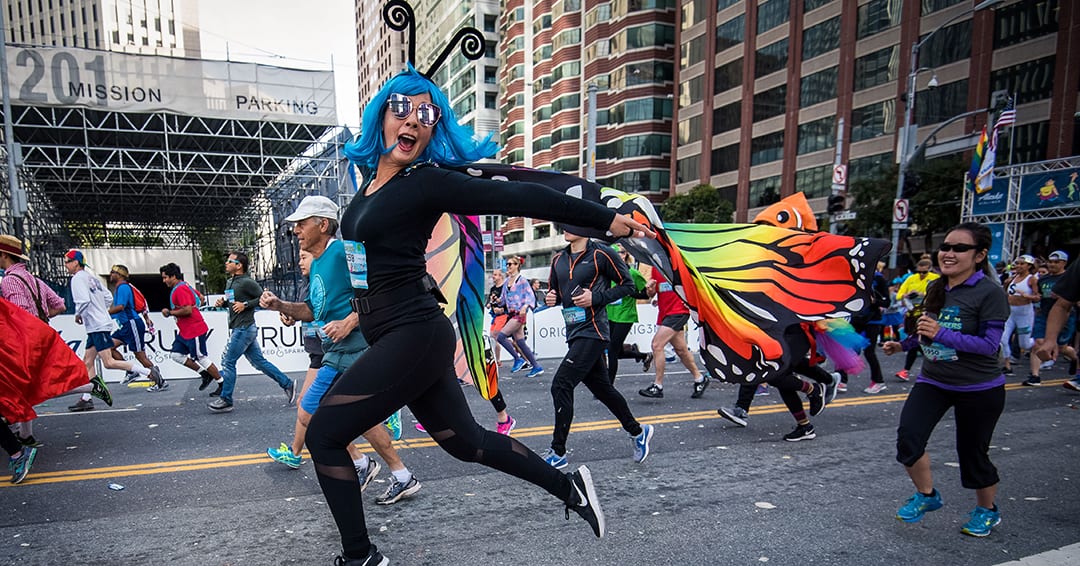 SUPPORT CALIFORNIANS
We will continue to raise money for the California Wildfire Relief Fund for those effected by the 2020 wildfires. We encourage all of our participants to donate during their registration, if able. A portion of all registrations will be donated to the fund after the race.