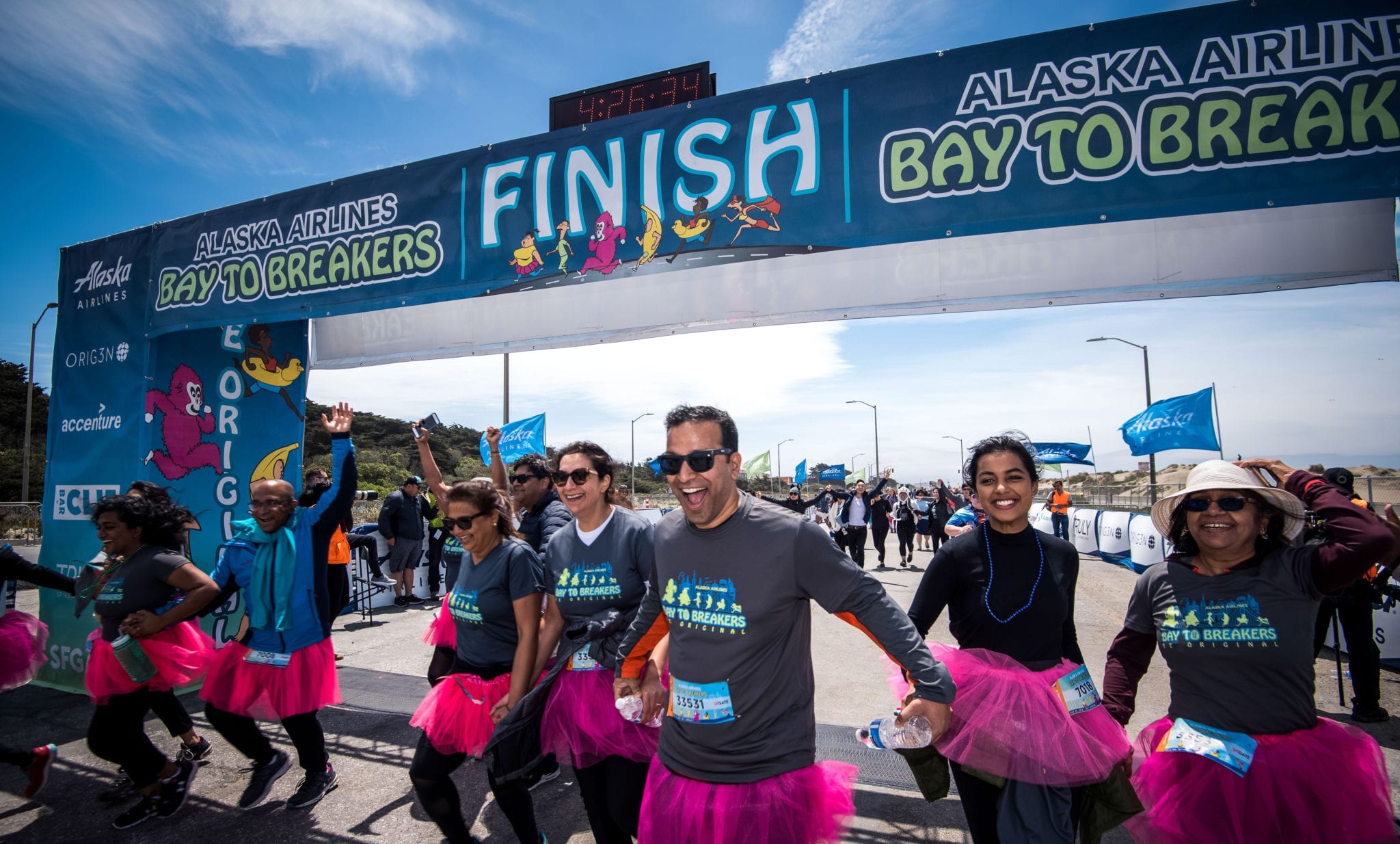 Toyota Finish Line Festival
After crossing the finish line, runners receive their finisher medal and are greeted with food, drink, live music, and brand activations. With thousands of other finishers in front of this iconic backdrop, it's the perfect way to end race weekend in style.
Are you a food vendor interested in selling at the Toyota Finish Line Festival? There will be thousands of hungry people looking to eat! Please email info@baytobreakers.com for more information!
The Toyota Mirai
The Toyota Mirai, is one of the world's first mass-produced hydrogen fuel cell electric vehicles. The Mirai is a zero-emission hydrogen vehicle with an EPA estimated driving range of 312 miles and 67 mpg city/highway combined. With a refueling time of approximately five minutes, the Mirai creates electricity using hydrogen, oxygen and a fuel cell, and emits nothing but water vapor in the process.
To learn more about the Toyota Mirai, go here.